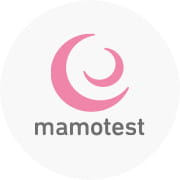 Mamotest
Mamotest uses tele-radiology, remote analysis provided by top-tier professionals in imaging diagnoses, to increase access to diagnoses and life-saving services. Mamotest has an established tele-mammography network in Latin America, that provides preventive, high-qualit
Read More
Medic Mobile
Medic Mobile is an NPO that combines R&D and technical design to capture health data for primary healthcare. The ogranisation has created the easy-to-use Community Health Toolkit (CHT) that captures health data and supports maternity health outcomes, community health, and uni
Read More

Project Andiamo Ltd
Project Andiamo is an SME that ensures scalable and transportable solutions by combing innovative 3D printing with advances in machine learning to automise processes for custom medical devices. Globally, the number of people who have paralysis, deformities, or impairments and who
Read More

Safi Organics
Safi Organics is a fertiliser production SME working to tackle the challenges of rural farmers having to contend with expensive or inappropriate fertilisers that lead to soil acidification and yield loss. Safi Organics uses Massachusetts Institute of Technology (MIT) technology t
Read More

S4S Technologies
S4S Technologies is an SME that is committed to empowering rural women and harnessing new technology to reduce food waste and improve income for farmers. The organisation addresses post-harvest loss through an electricity-free solution that converts farm losses to value-added pro
Read More

Tecnologías AgriBest
Tecnologías AgriBest deploys biotechnology to improve farmer crop yield and facilitate cost savings. Tecnologías AgriBest's Bio Nutriprotection System (BNPS), improves the efficiency of the metabolic process in plants, offers better control of pests and d
Read More

ME SOLshare Ltd
ME SOLshare Ltd has created a revolutionary new approach to bringing affordable solar electricity to the energy-poor in remote, rural communities of Bangladesh by installing the world's first peer-to-peer (P2P) energy-trading grid, monetising excess solar energy via mobile money
Read More

Planet Ark Power
Planet Ark Power is an SME that utilises AI and IoT to provide comprehensive clean energy solutions and reduce energy costs through the first fully two-way electrical grid. Planet Ark Power's innovative eleXsys radically speeds up the decarbonisation of the global distribut
Read More

Tongwei New Energy
Tongwei New Energy integrates smart aquaculture and solar photovoltaics to enhance food security through an innovative business model. The organisation created their innovative business model of fishery and solar photovoltaic (PV) integration with clean solar energy above the wat
Read More

Boreal Light GmbH
Boreal Light is a designer and manufacturer of affordable solar water desalination systems for off-grid communities in Africa. Systems manufactured by Boreal Light are capable of delivering high-quality water from any kind of high saline or polluted water resources. To-date, 1 mi
Read More

OffGridBox Inc
OffGridBox Inc provides an affordable package of clean water, solar energy, and connectivity for households, clinics, and schools in remote areas, by deploying microfiltration and UV sterilisation for water purification and desalination through solar. According to the
Read More

Wateroam
Wateroam is an SME committed to tackling the global challenge of contaminated water through portable water filters to serve disaster-hit and rural communities. The Wateroam system has been deployed in over 38 countries, providing safe drinking water to more than 100,000 people. N
Read More
The Americas

Iniciativas Ecológicas
The project of the Iniciativas Ecológicas school proposes the construction of a greenhouse with tanks for low-trophic-level fish. It will create a food-waste conversion system and will help the community and empower the students in this school for children with autism. It
Read More

Instituto Iberia
The school plans to convert used cooking oil into biodiesel and use it to power the institution's generator. With this project, the students hope to positively impact the environment and to inspire community members to make more sustainable choices. This project will teach studen
Read More

Liceo Arturo Alessandri Palma
Alessandri Palma High School students aim to create the "Bachttery," which will generate energy from organic waste through a microbial fuel cell. Bachttery will benefit 5,075 students in the next five years. It will ensure access to clean energy—reliably and affordably. The
Read More
Europe & Central Asia

JU Gimnazija "Bihać"
The students of JU Gimnazija "Bihać" developed the idea of a permaculture garden, including a heat and solar power supply, to power the school's electricity needs. This will help reduce pollution in their community. The project will further deliver benefits to student
Read More

Liceo Europeo
The proposed sustainability project, "LivingEnergy," uses microorganisms to affordably generate power. It uses a new approach to tackle the challenge of electricity shortages and an overreliance on nonrenewable energy resources. The project could eliminate up to 19 kg
Read More

Romain Rolland Gymnasium
This project aims to launch an innovative electrolysis solar cell developed by students for use at the school, in addition to setting up an interactive learning centre for renewable energy. Resulting in increased energy generation at the school, the proposed project will expand s
Read More
Middle East & North Africa

Eastern Mediterranean International School
Students plan to collect water and energy from the atmosphere and to use the student-developed condensation unit and organic Rankine cycle (ORC). The project will capture a high amount of energy from the condensation and convert this to electrical energy, producing 1,000 litres o
Read More

Gifted Students School
The proposed Calm Green Project will help improve students' mental and physical health. The school's infrastructure and surrounding facilities will be improved to make the students more innovative and to support their ability to develop and maintain positive mindsets. The project
Read More

Umm Al Arab
The Green Numbers Project proposed by the school is a scientific platform based on green audits of environmental elements to achieve the ideal consumption. The students want to implement projects to mitigate the sustainability challenges in the water-energy-food nexus throughout
Read More
Sub-Saharan Africa

Daddies Firm Foundation School
Students plan to establish a school farm that consists of poultry, fish farming, and a garden to produce food for their meals. Knowing that water scarcity is a severe issue, the students developed the concept for a sustainable school farm to address the issue and help the communi
Read More

Lighthouse Primary and Secondary School
The proposed project addresses the school's current overreliance on nonrenewable energy and its inefficient management of food production with a series of sustainability-focused upgrades to its energy and food production systems. The project aims to have 100% energy efficiency wi
Read More

Sharia Assembly Of Uganda
Female students in this rural school face the tremendous challenge of lack of access to sanitary products. The project proposes to harvest raw plant materials from local farms to produce sanitary products to improve girls' health and boost school attendance, enabling underp
Read More
South Asia

The BlinkNow Foundation
This student-led project for harvesting rainwater is based on traditional and sustainable methods. It will provide clean water for drinking, cooking and washing for the the school and the surrounding community. It will also increase food security and improve nutrition.
Read More

Hira School
The school depends on well water for general purpose usage and requests that students bring their own drinking water from home. This project aims to help solve those problems with a sustainable rainwater harvesting solution for the treatment, storage, and reuse of water. Sustaina
Read More

Man Kuwari Hansa Higher Secondary School Barela
The proposed project "Sustainability by Community Engagement" is a unified concept that will ensure transformation at the individual, school, and community levels, by strengthening the livelihoods of low-income families. The project will install a clean energy solar-b
Read More
East Asia & Pacific

Bohol Wisdom School
The students at Bohol Wisdom School aim to aid the school's local community with an automated water-quality monitoring system for aquaculture ponds through this project. The school hopes to mitigate the loss of fish in the Philippines, while learning about water quality, fo
Read More

UWC ISAK Japan
The school's project aims for a more sustainable campus by installing renewable energy solutions, a biomass boiler, solar panels, motion sensors, and a rainwater collection system. It is expected that the school will reduce its carbon emissions, become more energy efficient
Read More

Shanghai World Foreign Language Academy
The school would like to create a sustainable garden that will use renewable energy, provide food for students, and be an expandable resource via online promotion to other schools in China. The school is aiming to achieve energy and food self-sufficiency. The project will reduce
Read More