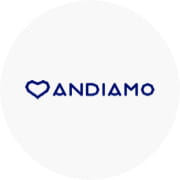 Andiamo
Andiamo from the United Kingdom reimagines how cerebral palsy is treated. Their digital clinic creates personalised treatments that improve and track outcomes for patients. The first treatment is a 3D printed connected personalizsd leg brace. Using the data collected from the bra
Read More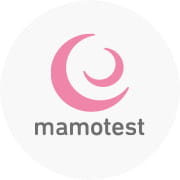 Mamotest
As the first tele-mammography network in Latin America providing preventive, high-quality healthcare to every woman, Mamotest uses tele-radiology, remote analysis provided by top-tier professionals in imaging diagnoses, to democratise access to diagnoses and life-saving services.
Read More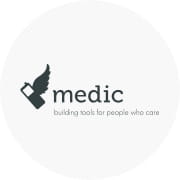 Medic Mobile
Medic is an NPO that combines R&D and technical design to capture health data for primary healthcare. The ogranisation has created the easy-to-use Community Health Toolkit (CHT) that captures health data and supports maternity health outcomes, community health, and universal heal
Read More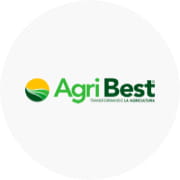 AgriBest
AgriBest is an SME that deploys biotechnology to improve farmer crop yield and facilitate cost savings. AgriBest's new concept, called the Bio Nutriprotection System (BNPS), improves the efficiency of the metabolic process in plants, offers better control of pests and diseases, a
Read More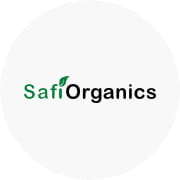 Safi Organics
Safi Organics is a fertiliser production SME working to tackle the challenges of rural farmers having to contend with expensive or inappropriate fertilisers that lead to soil acidification and yield loss. Safi Organics uses Massachusetts Institute of Technology (MIT) technology t
Read More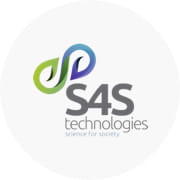 S4S Technologies
S4S Technologies is an SME that is committed to empowering rural women and harnessing new technology to reduce food waste and improve income for farmers. The organisation addresses post-harvest loss through an electricity-free solution that converts farm losses to value-added pro
Read More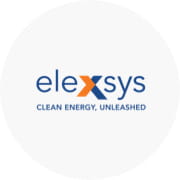 eleXsys Energy
eleXsys Energy (previously known as Planet Ark Power) is a United Kingdom-based SME that utilises AI and IoT to provide comprehensive clean energy solutions and reduce energy costs through the first fully two-way electrical grid. The eleXsys innovation radically speeds up the d
Read More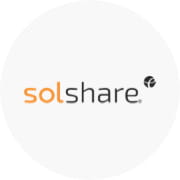 SOLshare
SOLshare is an SME that has created a revolutionary new approach to bringing affordable solar electricity to the energy-poor in remote, rural communities of Bangladesh by installing the world's first peer-to-peer (P2P) energy-trading grid, monetising excess solar energy via mobil
Read More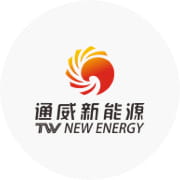 Tongwei New Energy
Tongwei New Energy from China integrates smart aquaculture and solar photovoltaics to enhance food security through an innovative business model. The organisation created their innovative business model of fishery and solar photovoltaic (PV) integration with clean solar energy ab
Read More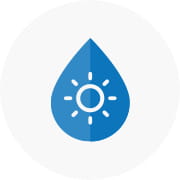 Boreal Light
Boreal Light is a designer and manufacturer of affordable solar water desalination systems for off-grid communities in Africa. Systems manufactured by Boreal Light are capable of delivering high-quality water from any kind of high saline or polluted water resources. To-date, 1
Read More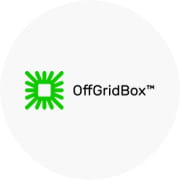 OffGridBox
OffGridBox from the United States of America provides an affordable package of clean water, solar energy, and connectivity for households, small enterprises, clinics, and schools in remote areas, by deploying solar powered microfiltration, UV sterilisation and/or reverse osmosis
Read More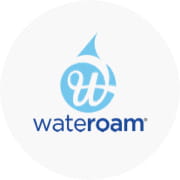 Wateroam
Wateroam from Singapore is a water innovation enterprise that develops one of the world's most portable and efficient water filters to serve rural and disaster-hit communities with safe drinking water. These water filters are built to be simple-to-use, swift to deploy and can eve
Read More
The Americas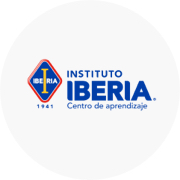 Instituto Iberia
Instituto Iberia from the Dominican Republic plans to convert used cooking oil into biodiesel and use it to power the institution's generator. Through this project, students hope to positively impact the environment and inspire community members to make more sustainable choices.
Read More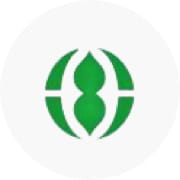 Iniciativas Ecológicas
Iniciativas Ecológicas from Venzeula proposes the construction of a greenhouse that unites fish farming with vertical agriculture, through a closed system based on water recirculation and the use of organic matter from fish excretions and food waste. Water will be reused since
Read More
Europe & Central Asia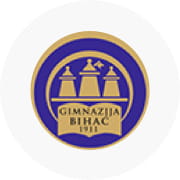 JU Gimnazija "Bihać"
Gymnasium "Bihać" in Bosnia and Herzegovina is a school with a hundred-year tradition of promoting healthy lifestyles and tolerance. The school aims to reduce air pollution by replacing air-to-water heating pumps with solar panels that could supply the entire school with electr
Read More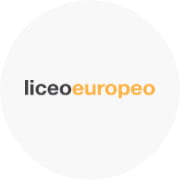 Liceo Europeo
The proposed sustainability project, LivingEnergy, uses microorganisms to affordably generate power from used facemasks, addressing the challenge of electricity shortage and an overreliance on nonrenewable energy resources. The project could eliminate up to 19 kg of facemasks
Read More

Romain Rolland Gymnasium
This project aims to launch an innovative electrolysis solar cell developed by students for use at the school, in addition to setting up an interactive learning centre for renewable energy. The proposed project will expand sustainability learning resources for students, partners
Read More
Middle East & North Africa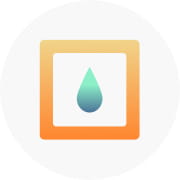 Eastern Mediterranean International School
Students at the Eastern Mediterranean International School in Israel, have proposed a student-led initiative in engineering, called Project Oasis, that aims to collect electricity and water from the air, simultaneously. The system accomplishes this using organic Rankine cycle and
Read More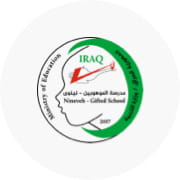 Gifted Students School of Nineveh
The project proposed by Gifted Students' School of Nineveh in Iraq is expected to reduce the high rates of mental health problems among students by 45%; an area that is vital for the youth in Mosul City, particularly after the difficult conditions posed by years of war. Through i
Read More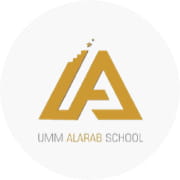 Umm Al Arab School
The Green Numbers Project proposed by the school is a scientific platform based on green audits of environmental elements to achieve the ideal consumption. The project is comprised of an Orga-Ponic greenhouse, that will utilize recycled water and, through an innovative monitoring
Read More
Sub-Saharan Africa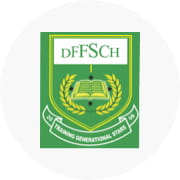 Daddies Firm Foundation School
Students plan to establish an Innovative School Farm that consist of poultry, fish farming and a garden to produce food for their meals. Knowing that water scarcity is a severe issue, students developed the concept for a sustainable school farm to address the issue and help the c
Read More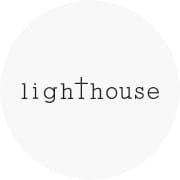 Lighthouse Primary and Secondary School
The proposed project addresses the school's current overreliance on nonrenewable energy and its inefficient management of food production with a series of sustainability-focused upgrades to its energy and food production systems. The project aims to have 100% energy efficiency
Read More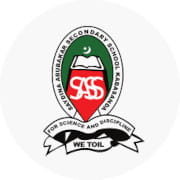 Sayidina Abubakar Secondary School
Female students in this rural school face the tremendous challenge of lack of access to sanitary products. The project proposes to harvest raw plant materials from local farms to produce sanitary products to improve girls' health and boost school attendance, enabling underprivile
Read More
South Asia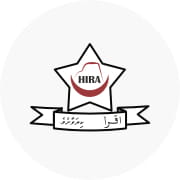 Hira School
The school depends on well water for general purpose usage and requests that students bring their own drinking water from home. This project aims to help solve those problems with a sustainable rainwater harvesting solution for the treatment, storage, and reuse of water. Sustai
Read More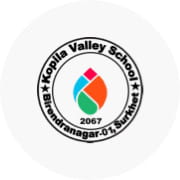 Kopila Valley School
This student-led project for harvesting rainwater is based on traditional and sustainable methods. It will provide clean water for drinking, cooking and washing for the school and the surrounding community. It will also increase food security and improve nutrition.
Read More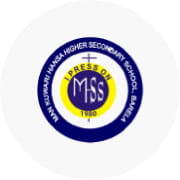 Man Kuwari Hansa Higher Secondary School Barela
The proposed project, Sustainability by Community Engagement, is a unified concept that will ensure transformation at the individual, school, and community levels, by strengthening the livelihoods of low-income families. The project will install a clean energy solar-based syste
Read More
East Asia & Pacific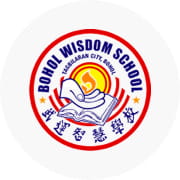 Bohol Wisdom School
Bohol Wisdom School in the Philippines is a 90 yearold non-sectarian, private institution located in the Filipino province of Bohol. Guided by its core values of love, respect, integrity and stewardship, the school continue to be a premier institution of learning that fosters not
Read More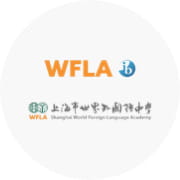 Shanghai World Foreign Language Academy
Shanghai World Foreign Language Academy from China was founded in 1996 and is home to more than 2,200 students and 300 faculty and administrative members. Its vision is to educate the modern Chinese to contribute to the world. With the aim of achieving energy and food self-suff
Read More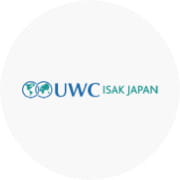 UWC ISAK Japan
UWC ISAK Japan is a member of the global United World College movement, with students coming from 83 different countries. Through this project, the school aims to become the most sustainable school in Japan and a role model for others by taking measures towards various environmen
Read More