Zayed Future Energy Prize Convenes Experts on the Disruptive Impact of Innovations on the Renewable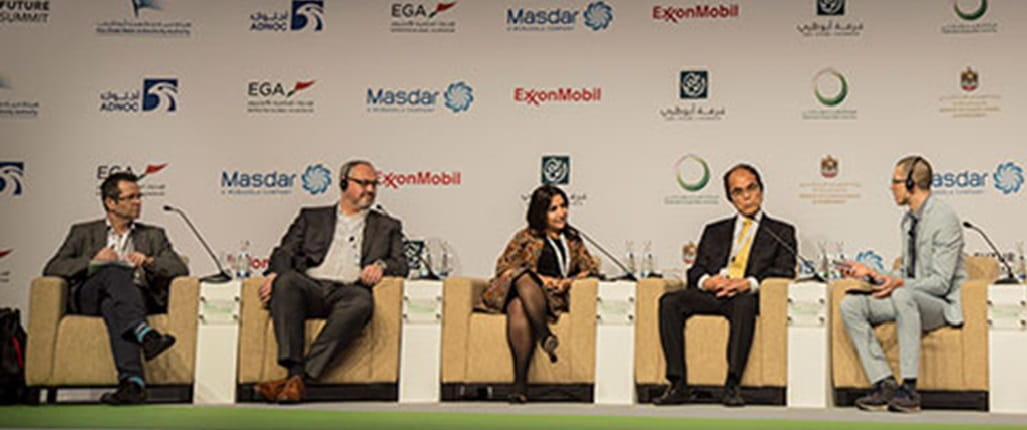 17 January 2018
Share article
Investments in the development of clean technology innovations will transform the generation, distribution and consumption of renewable energy

The Zayed Future Energy Prize, the UAE's international awards for renewable energy and sustainability, brought together global energy leaders and innovators to examine the effects new and disruptive technologies on renewable energy and the global energy mix.

Held as part of Abu Dhabi Sustainability Week, the panel included, Christoph Ostermann, CEO of sonnen; Paul Smith Lomas, CEO of Practical Action; Dr. Manar Al Moneef, CEO, Renewable Energy, GE, MENAT and Shuji Nakamura, Professor of Materials and Electrical & Computer Engineering at the University of California, Santa Barbara.

Moderator of the panel, Director and editor of CleanTechnica, President of progressive media network Important Media, Zachary Shahan, said: "We have already seen the effects of technological innovations in the growth of distributed energy resources through small-scale energy generation using rooftop solar panels and wind turbines. Digitisation of these energy technologies allows data to be collected and analysed, enabling enhanced stability to renewable energy provision and distribution. While this undoubtedly provide environmental benefits to the world, these innovations also bring the world closer to achieving energy security by offering affordable and uninterrupted sources of energy."

Commenting on the impact of the Prize, Director of the Zayed Future Energy Prize, Dr Nawal Al Hosany said: "Disruptive technologies have always had a positive, changing impact on human lives and wellbeing, especially in the past decade. While the cleantech industry has come far in the last 10 years, we expect to see it evolve beyond our imaginations today at the rate new technologies are being developed."

The evolution of clean technology gives rise to enhanced flexibility and efficiency in the distribution and consumption of electricity. The decrease in cost of information and communications technology has derived connected devices and networks for renewable energy, such as smart meters, energy management systems, automated demand response or microgrids.

Communication between energy generators and consumers helps balance the ongoing push and pull of electricity grid demands. Further, artificial intelligence and big data improve visibility of network use, providing insights and anomalies to enhance control of power systems. Improved efficiencies ultimately lower costs of electricity, making power supply more accessible to people.

Dr. Al Hosany said, "The Zayed Future Energy Prize celebrates 10 years of innovation by its winners that have had a profound impact on the environment and human lives – even those living in the most remote areas of the world. We strengthen our commitment to be the catalyst for those who have a vision and creativity to develop novel solutions that will have disruptive impact on the renewable energy industry and build a sustainable future for all."

The Prize has advanced the clean energy industry globally by enabling innovations by small and medium enterprises, non-profit organisations and high schools from across the world. In total, the Prize and its winners have together created a positive impact on the lives of as many as 307 million people.