The Urgent Need for Water Filtration in Disaster Response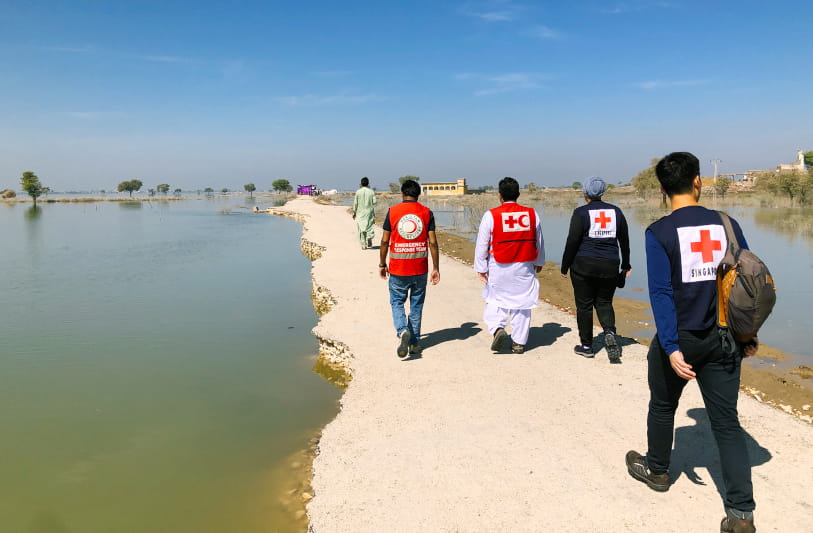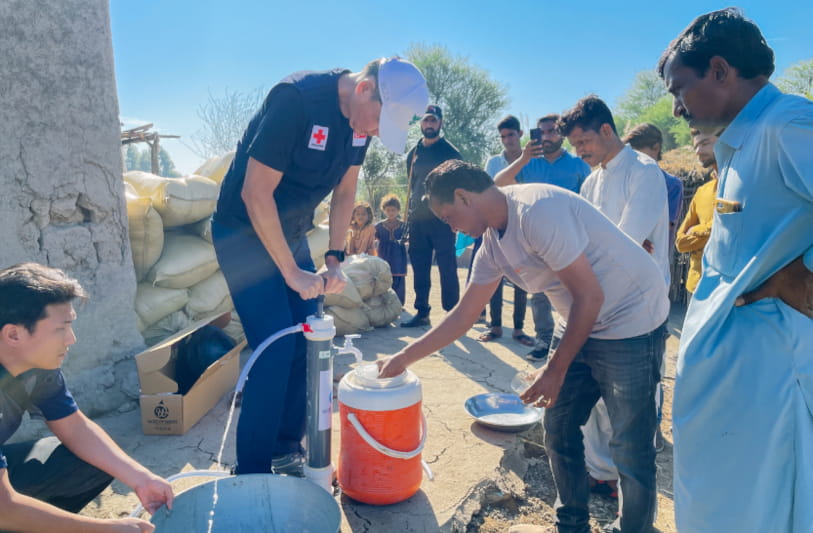 27 March 2023
Share article
by David Pong, Co-Founder of Wateroam
Increasingly, the world is seeing more water-related natural disasters, and climate change is increasing their frequency and ferocity. Floods, landslides and storms arrive with little or no warning and leave devastating damage in their wake, including the disruption of essential services.
In the aftermath of a natural disaster, access to clean water quickly becomes a matter of life and death, as contaminated water can cause a host of potentially deadly waterborne illnesses. While access to clean water is critical in any community, it is of particular importance in the aftermath of a natural disaster.
Waterborne illnesses are a significant public health concern. Contaminated water can be a breeding ground for bacteria and viruses that can cause severe illness and death. According to the World Health Organization, unsafe water and poor sanitation are responsible for an estimated 1.4 million deaths each year, the majority of which are children under the age of five.
The impacts of disasters also include damage to water and sanitation infrastructure, such as waterpoints, wells, toilets and wastewater treatment facilities. In these situations, water filtration kits can save lives when they reach communities in time.
With the focus of this year's World Water Day being accelerating change to solve the water and sanitation crisis, one modest addition to disaster response efforts would be to deliver life-saving water filtration kits to communities affected by natural disasters. These kits are inexpensive to use, easy to deploy and portable. They have a proven record of helping to mitigate the spread of waterborne illnesses, temporarily stopgap in the absence of critical infrastructure and save lives.
Winning the 2022 Zayed Sustainability Prize in the Water category allowed Wateroam to scale its operations to put its portable water filtration kits to work where people needed them most. A perfect illustration of their efficacy was Wateroam's provision of emergency aid and water relief to displaced people during the 2022 floods in Pakistan.
A Deluge of Crises: 2022 Pakistan Floods

From June to October 2022, floods in Pakistan killed 1,739 people and caused over USD 14 million of damage and USD 14.6 million in economic losses. In total, more than 33 million people were displaced or affected by the catastrophe.
The immediate causes of the floods were the heavier than the region's usual monsoon rains. Meanwhile, the melting glaciers that followed the summer's severe heat wave contributed to the flooding. Linked to climate change, the twin water calamities proved to be the recipe for a potent natural disaster.
Even after the floods subsided, rural communities faced food shortages and water-borne illness outbreaks, such as cholera, diarrhoea, dysentery, hepatitis A, typhoid, and polio, which are transmitted through contaminated water to humans and animals. Severe inflation and fresh produce shortages hit urban centres that had been unaffected by the floods, adding to the collateral damage.
Wateroam worked together with the Singapore Red Cross to quickly deploy water filtration kits to the Pakistan Red Crescent Society, which was on the ground but needed better technology to work faster and save more lives.
Supporting the on-the-ground relief effort to help mitigate the aftermath of Pakistan's worst flood in many years, Wateroam provided over 1,000 Pakistani people access to clean drinking water throughout the crisis.
The Way Forward

Despite the portability, ease of use and effectiveness of water filtration kits, many communities affected by natural disasters do not have the resources to procure these life-saving water filtration kits on their own.
To ensure that communities affected by natural disasters have access to clean water, it is critical that governmental and non-governmental organisations provide funding and resources to aid organisations to ensure that water filtration kits are a standard part of disaster response efforts. In addition, education and awareness campaigns should be implemented to teach communities about the importance of clean water and how to properly use water filtration kits.
Water filtration kits can play an essential role in the aftermath of a natural disaster, but only if people have access to them. It is important to note that filtration kits, though lifesaving, are not a long-term solution to the lack of access to clean water. Investment in water infrastructure, including treatment plants and distribution networks, is critical to ensuring access to clean water in the long term. Governments and aid organisations must work together to provide funding and technical support to improve water accessibility to people everywhere.