Ceres: Meeting Global Climate Targets through Ambition, Advocacy, and Action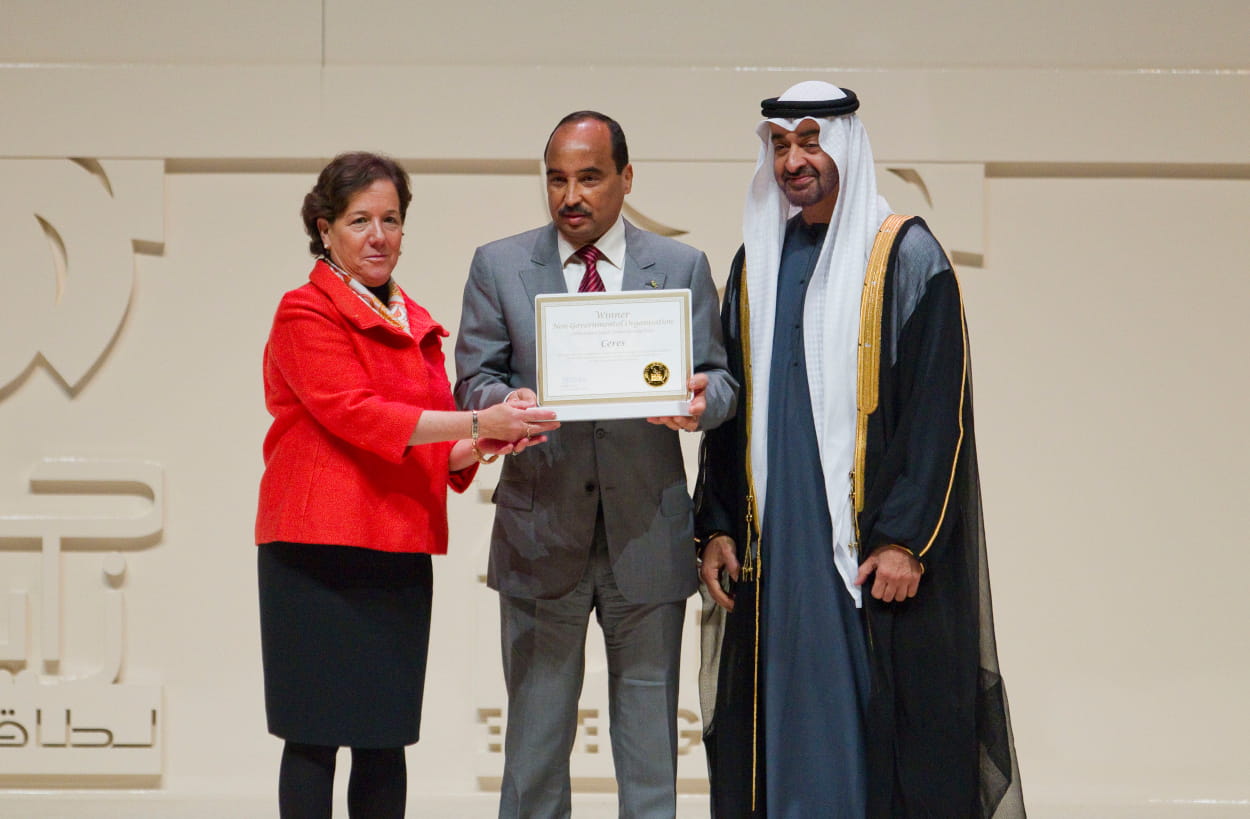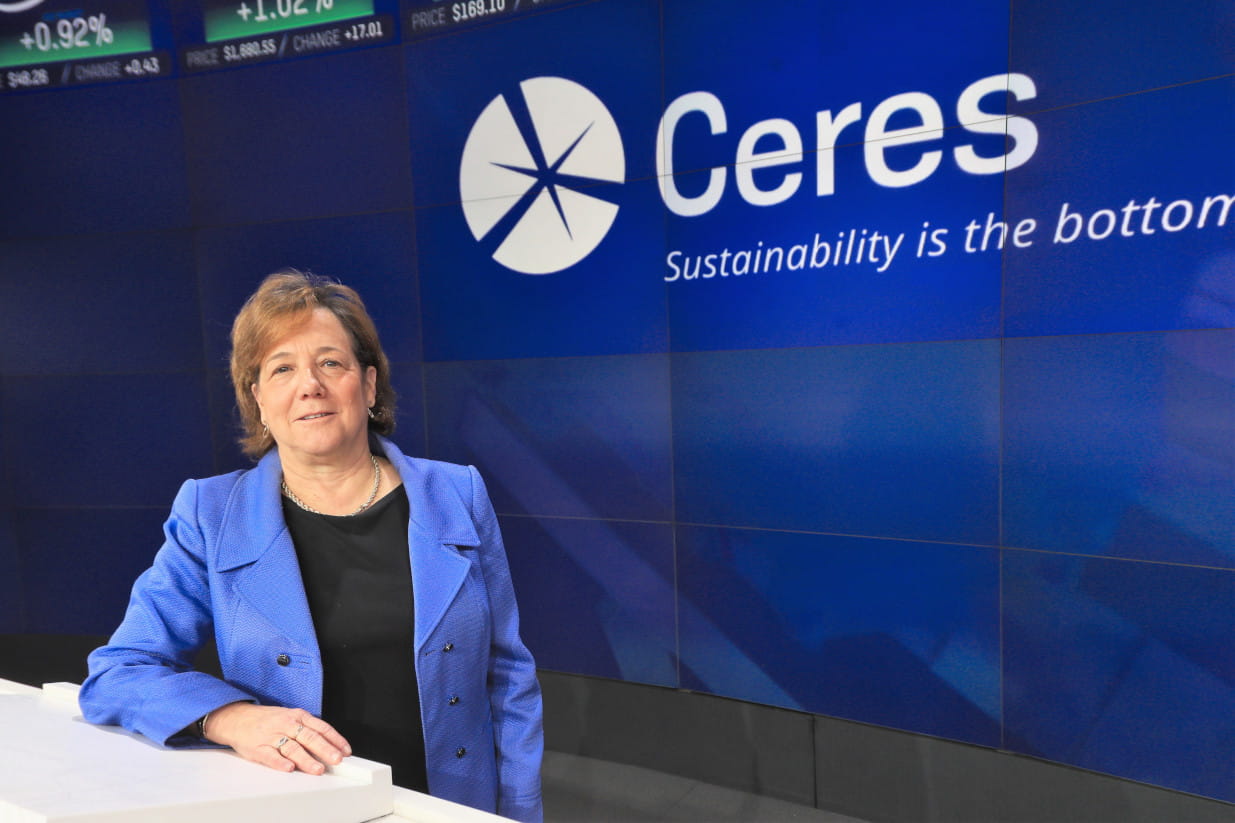 30 September 2022
Share article
Ceres is working hard to meet the urgency of the moment by providing governments and companies with the tools critically needed to take game-changing climate action and drastically reduce large-scale carbon emissions.
Founded 30 years ago by pioneer investor Joan Bavaria, the US-based nonprofit organisation has steadily pursued its mission of accelerating climate action by providing time-critical recommendations to businesses, industries, and governments so they can make informed decisions and become key partners in the fight against the climate crisis.
"Through our collaborations and networks, we help drive and inspire the bold and ambitious market and policy solutions that are accelerating the shift to a just, sustainable economy," shared Mindy Lubber, President of Ceres.
Lubber describes winning the Zayed Sustainability Prize in 2013 as a watershed moment, expressing that "it helped all of the fundamental strategies that are central to our success today."
Winning the Prize enabled Ceres to transform itself from a small organisation to a larger one, giving them the capacity and capability to work with more companies and investors. Today, they work with hundreds of companies and 600 global investors to integrate climate risk, water risk and nature risk into the work of the private sector and capital markets.
Ceres used the Prize fund to build out a communications team and a business policy programme, enabling them to expand their critical advocacy work for policies across all levels of government that advance renewable energy and fuel efficiency standards, implement sustainable transportation policies, invest in clean power sources, and achieve the goals of the Paris Agreement.
For example, they successfully rallied the support of leading US companies to urge Congress to pass the landmark climate legislation, which includes the most ambitious climate, clean energy, and environmental justice investments in American history. While at the US state level, Ceres BICEP Network, which now counts 80 leading companies as members, has played a critical role in passing some of the most ambitious climate laws in the country.
Ceres is a pioneer in the field of integrating sustainability into capital markets, attaining a number of world-firsts, including developing the groundbreaking code of environmental conduct for companies; launching the global standard for corporate sustainability reporting now known as Global Reporting Initiative (GRI); and building the world's largest investor engagement on climate change – Climate Action 100+ – which has brought together the biggest corporate polluters to become net zero businesses.
Other initiatives Ceres has launched aimed at accelerating the transition to a net zero emissions future include the Valuing Water Finance Initiative, a new global investor-led effort to engage 72 companies with a high water footprint to drive large-scale change to better protect water systems, and Ambition 2030, aimed at decarbonising entire sectors, starting with six of the highest-polluting: electric power, oil and gas, steel, food, banking and transportation.
Ceres leverages its decades-long track record of success in building investor and corporate climate leadership through its powerful networks and engagement initiatives to ramp up companies' climate ambitions, create robust transition action plans, and provide disclosure about how they're achieving their targets.
Helping all sectors of the economy – from investors to business owners to policy makers – progress in measuring their carbon footprint and taking action to ensure greater sustainability in their operations, is directly aligned with the Zayed Sustainability Prize's goal of accelerating sustainable development around the world.
As the world embraces the challenge of climate change and global leaders make urgent and meaningful commitments to reducing carbon emissions, organisations like Ceres will continue to play an invaluable role in ensuring companies successfully meet their ambitious climate targets.