Zayed Future Energy Prize Participates in India's Green Summit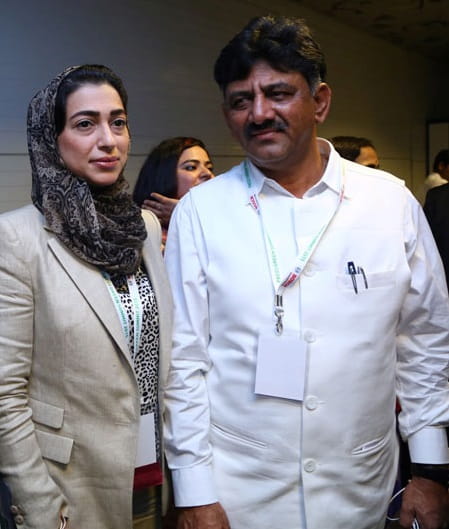 26 April 2015
Share article
Head of Marketing for the Zayed Future Energy Prize, Saba Ahmed Al Delfi with Honourable Minister for Energy Mr D K Shivakumar, Government of Karnataka, India, following talks at the Green Energy Summit 2015.

Abu Dhabi, UAE, 26 April 2015 – The Zayed Future Energy Prize outreach campaign gained momentum with participation in the Green Summit 2015, in Bengaluru, Karnataka, India, between April 23-25.

The prize participated in the Green Summit as part of a worldwide campaign to familiarise organisations, individuals and schools with the benefits of the platform offered by the awards.

Pankaj Patel, president and member of the board of Abellon Clean Energy, the Zayed Future Energy Prize's India-based 2014 winner in the Small and Medium Enterprise category, spoke on behalf of the prize to attract submissions from businesses operating in the burgeoning renewable energy sector in Karnataka, India.

Karnataka's Energy Minister, D K Shivakumar pledged his support to the Zayed Future Energy Prize and agreed to promote the awards following a meeting with representatives of the prize on the first day of proceedings.

Organised by the Federation of Karnataka Chambers of Commerce and Industry, the Green Summit brings together leading policy makers, global industry experts, investors and businesses to explore opportunities for renewable energy in Karnataka and elsewhere in India.