Winners & Finalists Participate in ADSW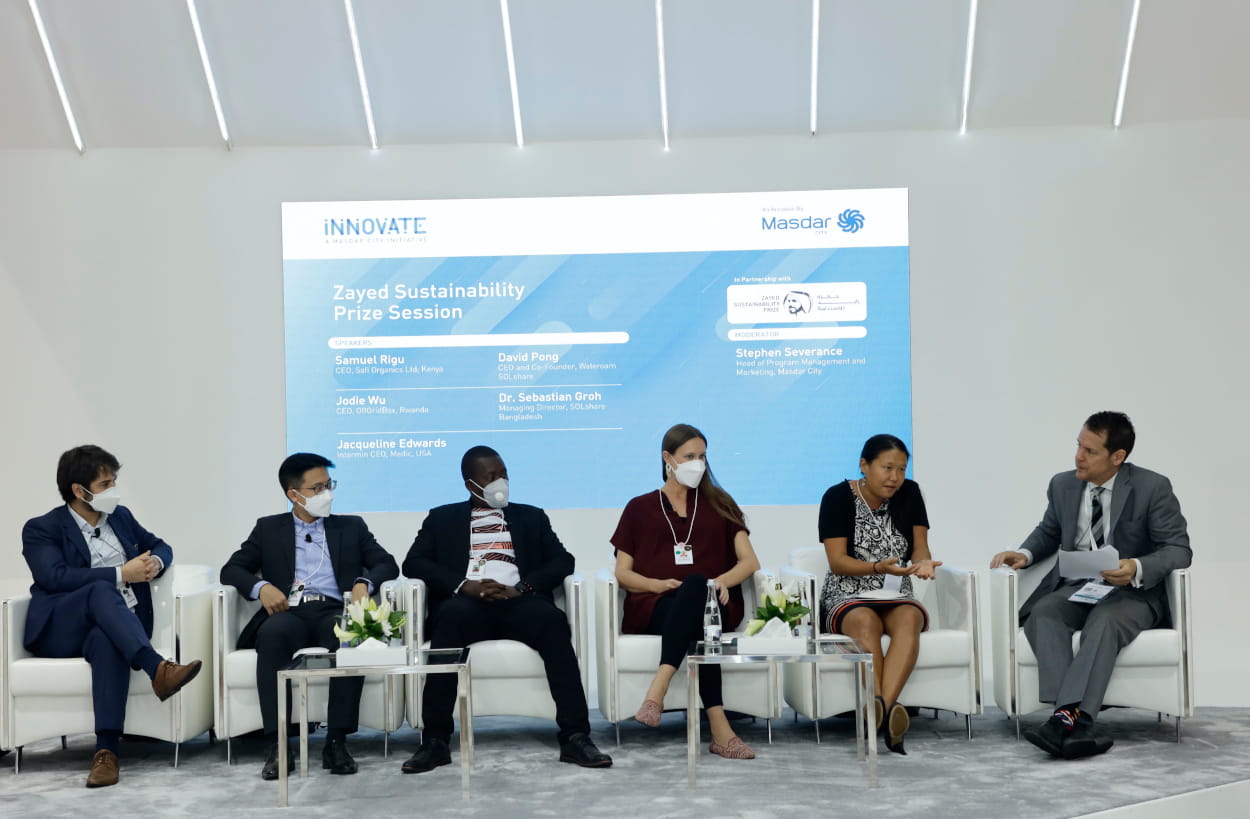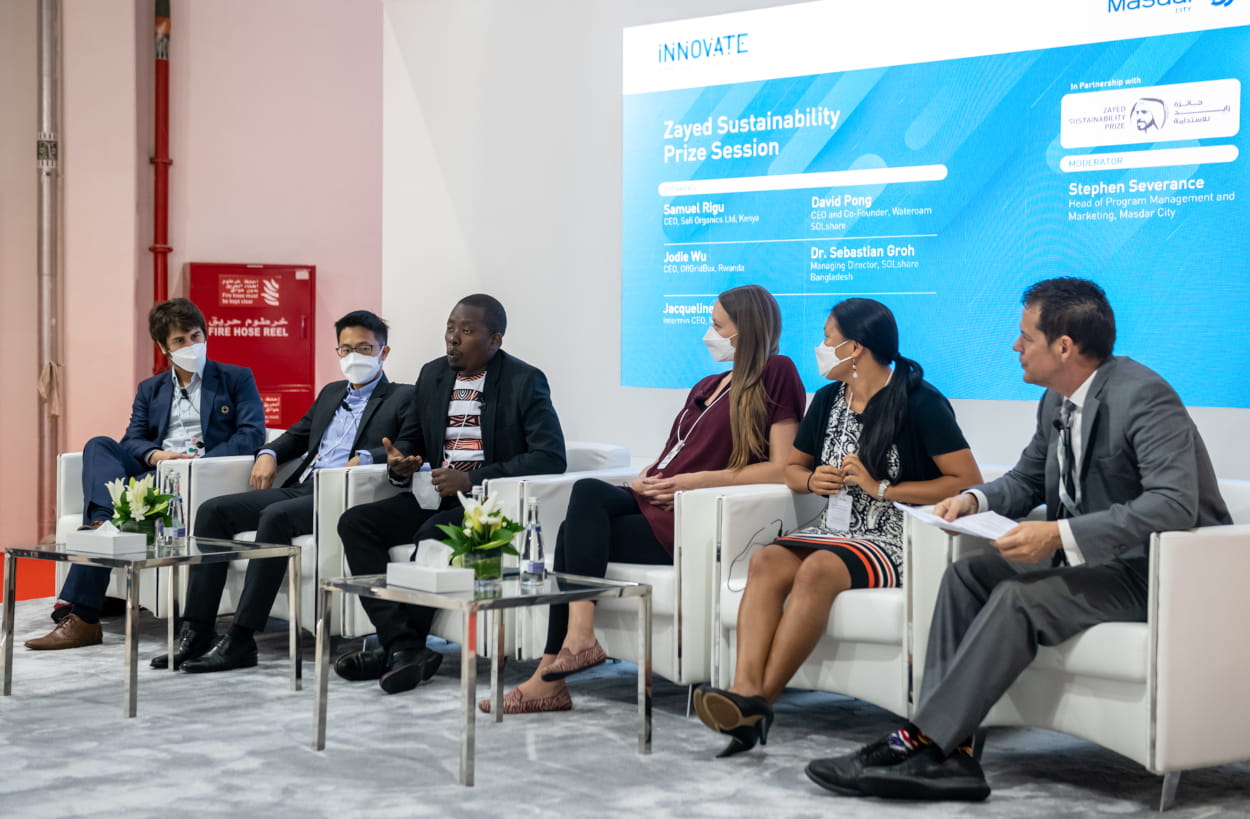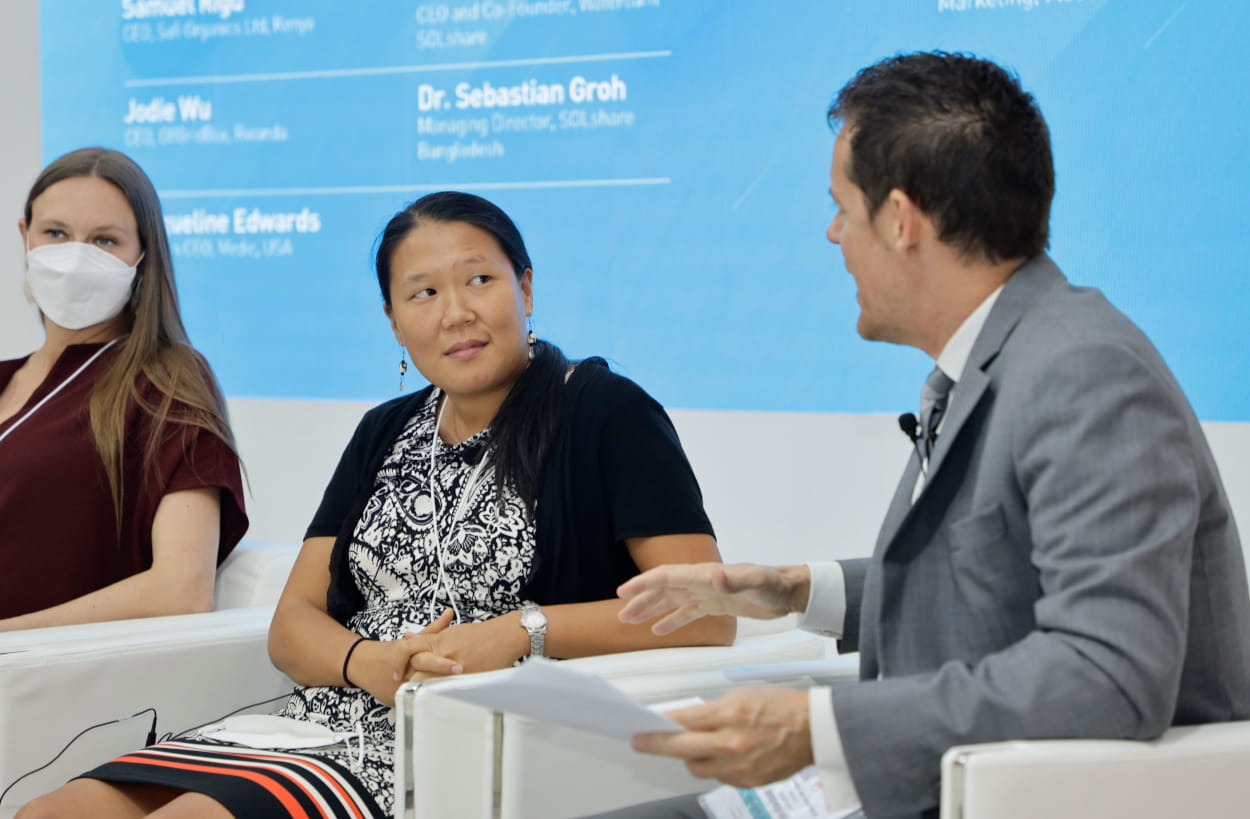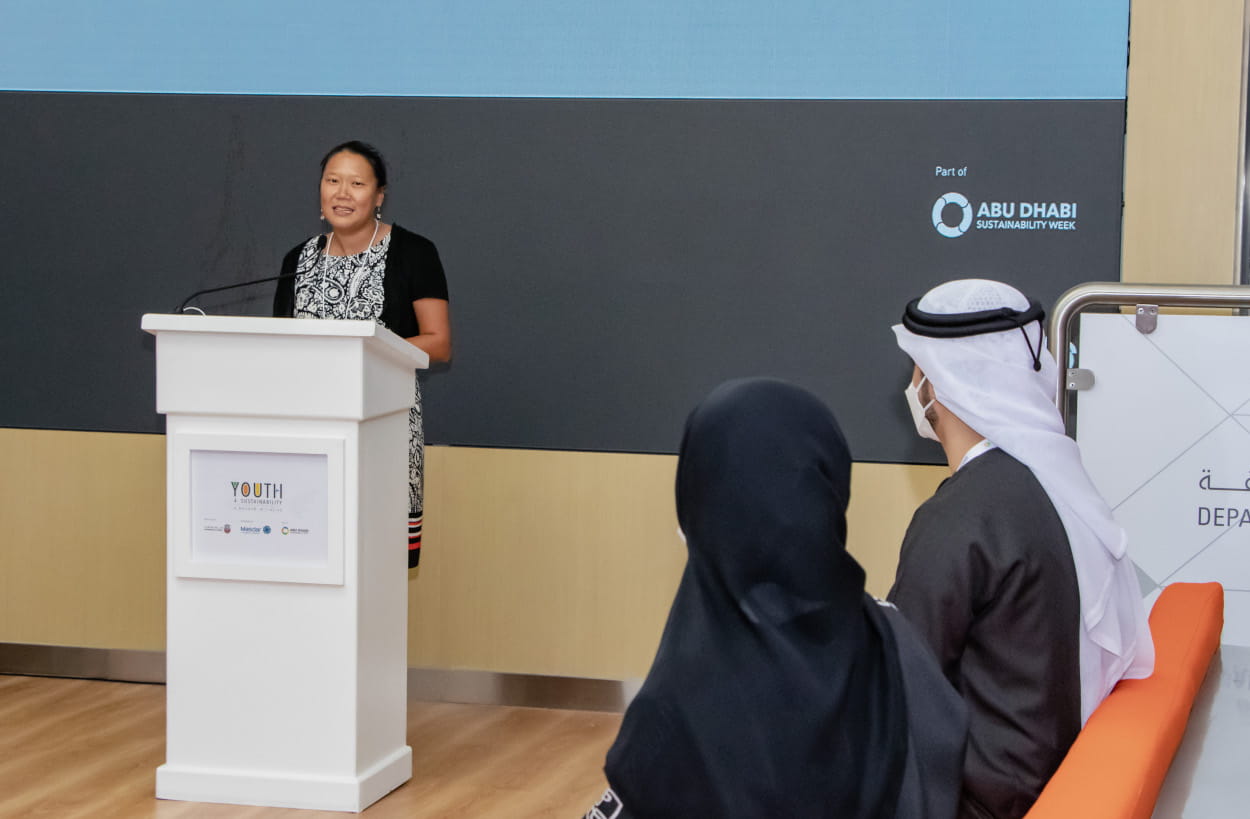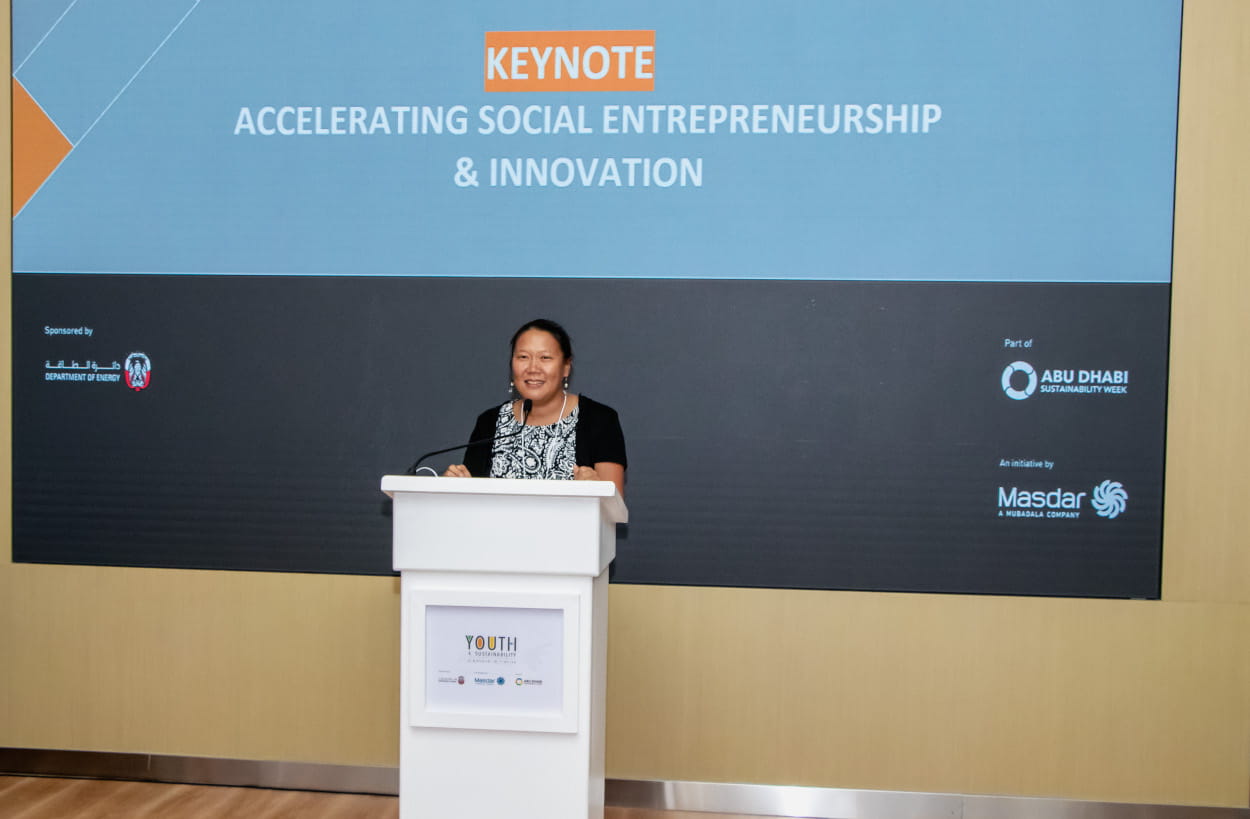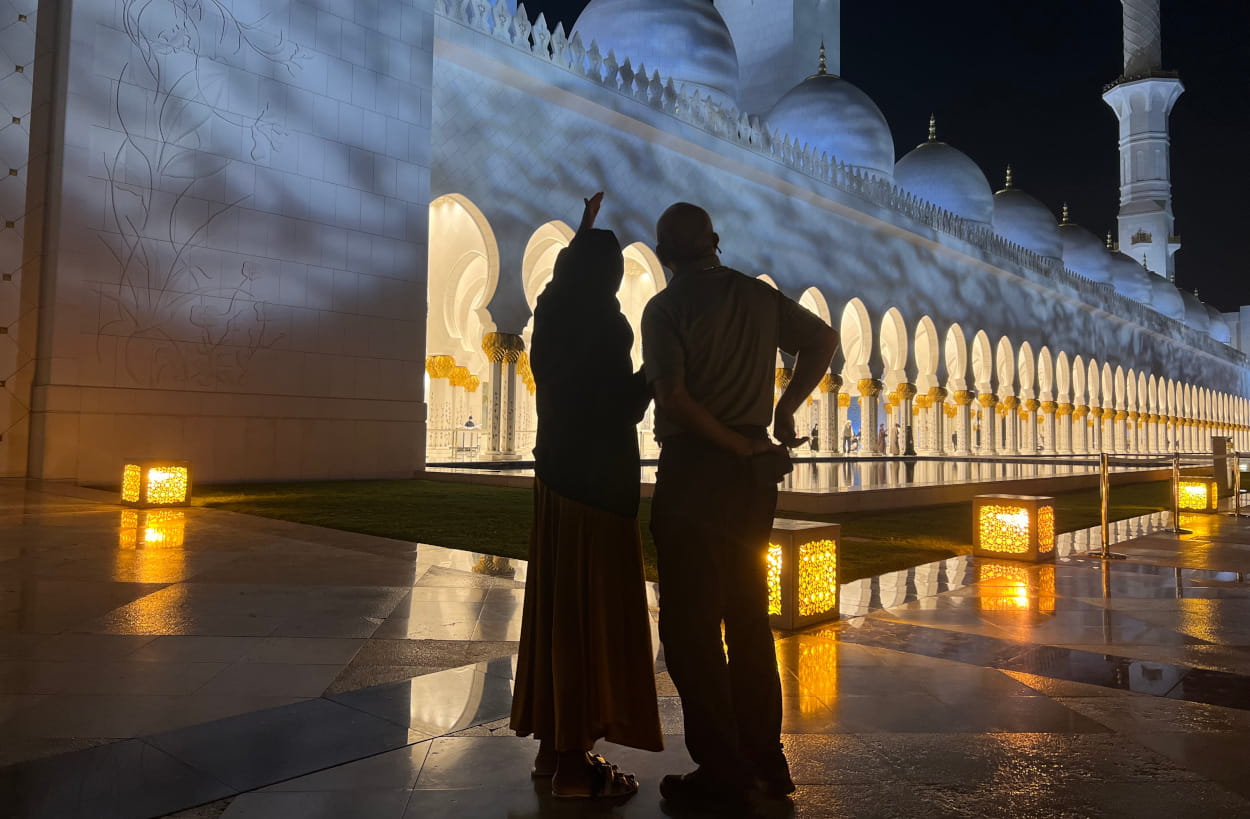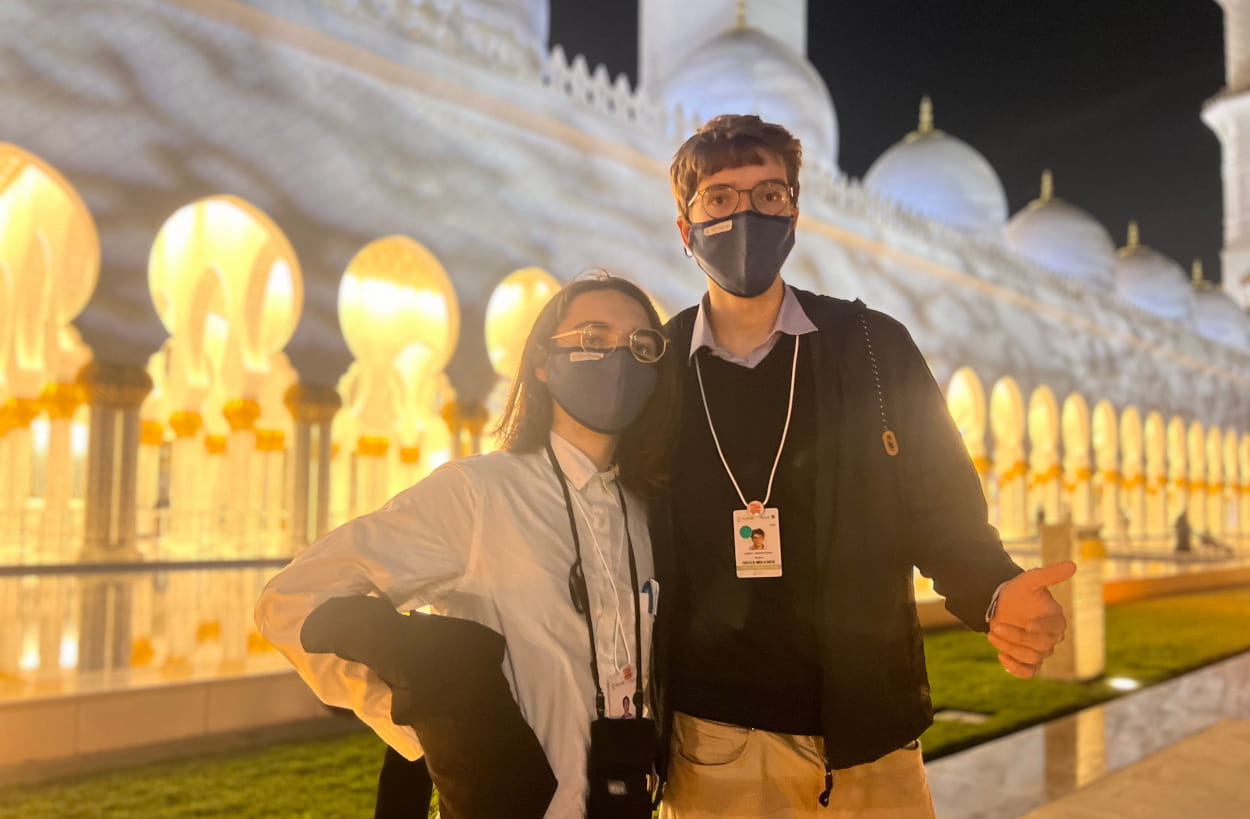 29 January 2022
Share article
Innovate 2022
One winner and three finalists from the Zayed Sustainability Prize participated in an engaging panel at Masdar City's global initiative, Innovate on 18th January 2022 entitled 'Innovating for an inclusive, sustainable future'. The event featured various group discussions and an exhibition showcasing technologies from 20 international startups and small to mid-size enterprises (SMEs).
Through its hybrid format, that combines both virtual and in-person segments, Innovate 2022 focused on urban mobility, clean energy, agritech, food security, and artificial intelligence – with some focus areas aligning with the Prize's core mandate. This includes its approach to acknowledging and rewarding global pioneers and innovators who are committed to accelerating impactful sustainable solutions through exceptional aptitude, in-region sector knowledge and foresight.
Moderated by Stephen Severance, Head of Programme Management and Investments at Masdar City, the 60-minute panel included an engaging showcase on the vital water, food, and health nexus, by the latest members of the Prize's global community.
It featured senior executives' David Pong, co-founder, and CEO at Wateroam, Jaqueline Edwards, Interim CEO at Medic Mobile, Jodie Wu, CEO at OffGridBox, and Samuel Rigu, CEO of Safi Organics. The four panelists shared their unique experiences on driving their innovative sustainability solutions from inception to scaling, while discussing the challenges and opportunities they encountered along the way.
Youth Engagement
Jodie Wu, CEO at OffGridBox took part in the Youth 4 Sustainability (Y4S) Forum on 18th January 2022 on the sidelines of ADSW. Y4S is a Masdar-led global platform operating under the patronage of His Highness Sheikh Khalid bin Mohamed bin Zayed Al Nahyan, that brings together young professionals and university students to accelerate sustainable development.
After a successful day of speaking opportunities and discussions, the winners in the Global High Schools category visited the Sheikh Zayed Grand Mosque in Abu Dhabi to learn more about the culture of the UAE and the namesake of the Prize.