One Week left to apply to the 2023 Zayed Sustainability Prize!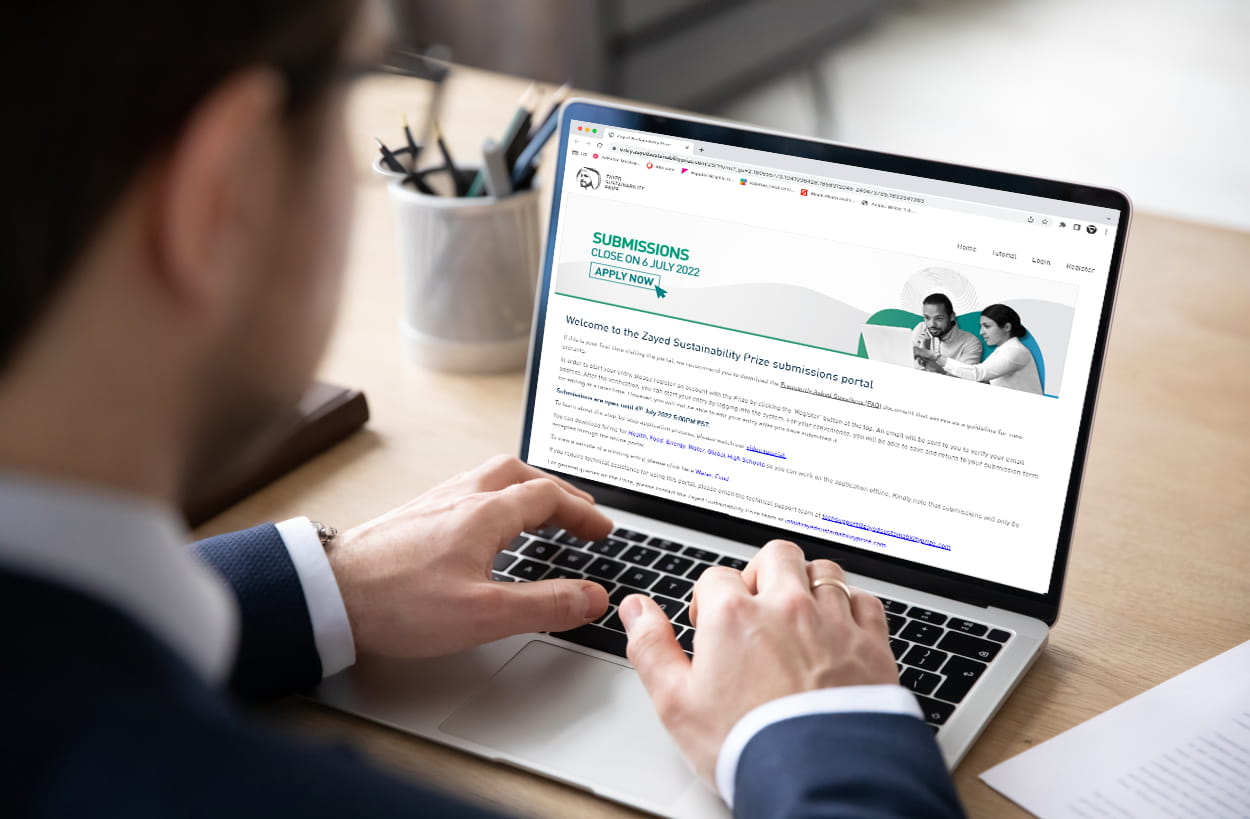 01 July 2022
Share article
The Zayed Sustainability Prize, the UAE's pioneering global award for recognising organisations and high schools with sustainability solutions, has today issued a final call for submissions to the 2023 cycle. Small-to-medium enterprises, non-profit organisations and high schools have until 6 July 2022 to submit their entries.
The Prize was established in 2008 to honour the humanitarian and sustainability legacy of the late Sheikh Zayed bin Sultan Al Nahyan, the UAE's founding father. Over the last 14 years, the Prize has awarded 96 winners whose solutions or school projects have positively transformed the lives of more than 370 million people worldwide.
The Prize's five categories address the increasingly complex and growing set of development challenges the world faces today. Small-to-medium sized enterprises and non-profit organisations can submit entries in one of the four categories of Health, Food, Energy, or Water. Their solutions must demonstrate that they are improving access to essential products or services and have a long-term vision for improved living and working conditions.
High school students can submit entries in the Global High Schools category. These student-led proposals must be based on one or more of the following sectors: Health, Food, Energy and Water, and must demonstrate how they will enhance their school or local community.
The Prize's US$3 million fund rewards winners US$600,000 in each category. The Global High Schools category is split into six world regions, with each winning school claiming up to US$100,000 to start or further expand their project. The six world regions of the Global High Schools category are The Americas, Europe & Central Asia, Middle East & North Africa, Sub-Saharan Africa, South Asia, and East Asia & Pacific.
Winners will be announced on January 16, 2023 during the Zayed Sustainability Prize Awards Ceremony as part of the Abu Dhabi Sustainability Week (ADSW).
To apply today, visit www.ZayedSustainabilityPrize.com