EXECUTIVE PERSPECTIVE: Working Together to Transform Lives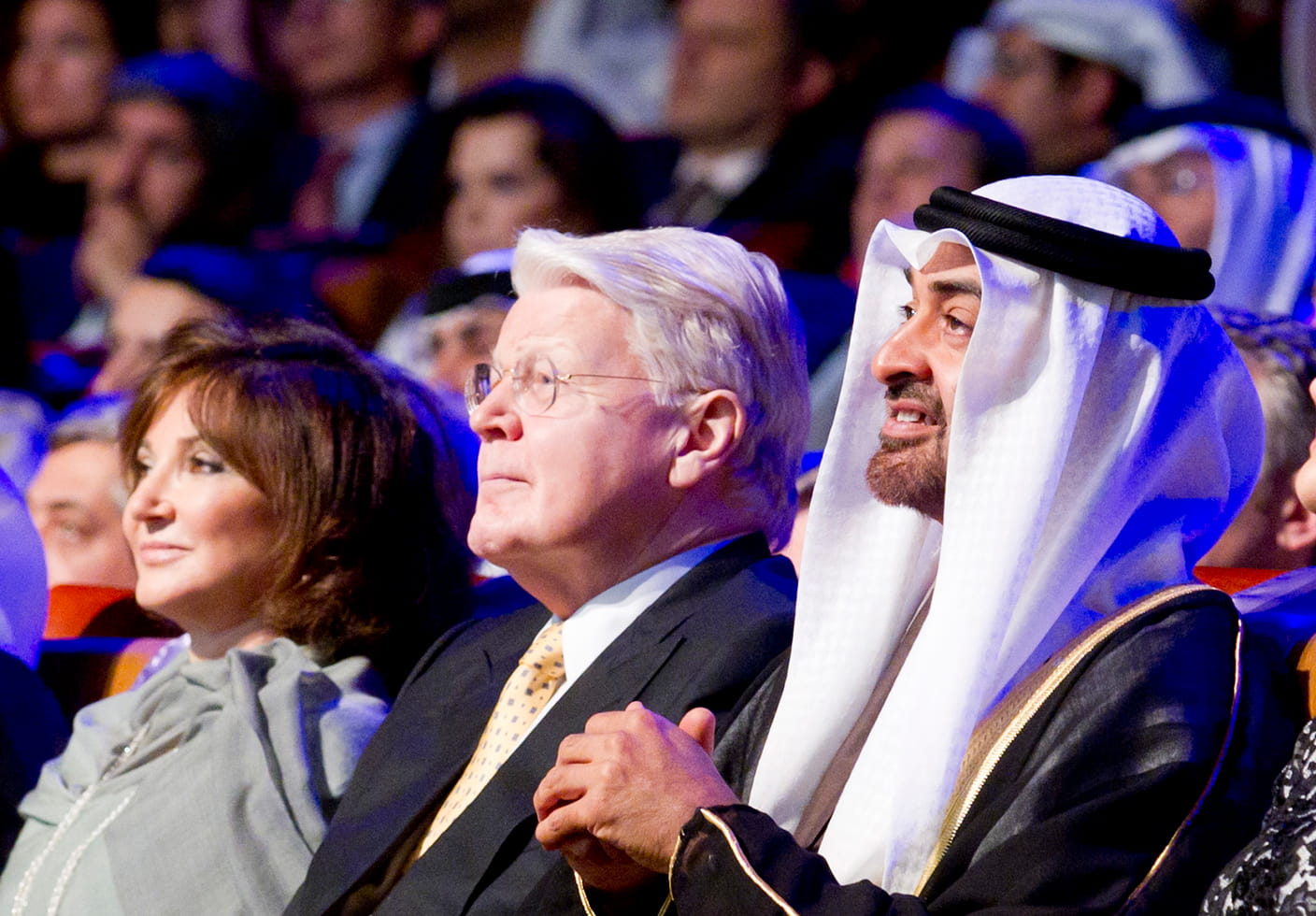 26 March 2019
Share article
People of the desert and people of the Arctic could not be more different, and yet, they are both united by an innate awareness that one cannot survive tough environments unless we rely on others and others rely on us.
We treat our terrains and climates with humility, and we have worked with our natural resources and environments to develop our countries and communities. Furthermore, we have endeavored to ensure our national agendas are founded on a bedrock of sound, sustainable policies.
However, in today's world, countries can ill-afford to operate in isolation, as the global economy is connecting civilizations and cultures in an unprecedented and inextricable manner. We simply cannot ignore the external changes and events to our planet and people, and must have the courage to take a long, hard look at ourselves and our legacy.
For example, our world still has 783 million people in poverty. On the one hand, there is more food on the planet than at any point in human history and on the other hand, hunger is on the rise – with 821 million people reported by the United Nations as under-nourished in 2018. And the urgent need to address global warming whilst working toward achieving the UN's Sustainable Development Goals (SDGs) has never been greater.
Global challenges related to climate change, poverty, inequality, energy, water, food security and health are accelerating the need for all of us to work together to find sustainable solutions.
To this end, the leaders of the United Arab Emirates, much like their counterparts in the Nordic countries, have always recognized that the most sustainable solutions emerge through a process of cooperation. Historically, the UAE has demonstrated extraordinary stewardship to support global humanitarian causes through agencies such as the Abu Dhabi Fund for Development, which is a foreign aid agency that provides concessionary loans to fund economic and social development projects.
More recently, many of us are familiar with initiatives such as the Zayed Sustainability Prize (formerly Zayed Future Energy Prize), which I have been privileged to have chaired since 2011. In my capacity as chairman of the Prize, I have worked with several Emiratis leaders, who are committed to identifying ways and means to address our collective challenges.
I have also been privileged to witness the positive impact the Prize has had across communities around the world. To date, the Prize has awarded 76 winners and has impacted 318 million lives through the winners' sustainability solutions. It has also offset 1.3 billion tons of carbon emissions, powered 50 million homes with renewable energy, provided 8.5 million people with access to clean, affordable potable water, reached 25 million school-aged children with solar lighting, created 400,000 jobs and upskilled 10 million people.
As it focuses on identifying and championing gamechangers that are offering sustainable solutions across the categories of Health, Energy, Water and Food, the Prize is truly aligned with the UN's SDGs and UAE National Agenda. It is also unique in its ability to reach out to global high schools – the wellspring of our future leaders and changemakers – by honoring six high schools from around the world.
At the 2019 awards ceremony, the finalists and winners of the Prize offered glimpses of hope and optimism – through their stories and successes. As I watched the UAE's His Highness Sheikh Mohammed bin Zayed Al Nahyan, embrace a young high school student from Ghana – I witnessed a poignant moment. It was a moment that encapsulated the growing commitment of the UAE's leadership towards effective, innovative and inspirational solutions, and a moment that embodied a spirit of enterprise, passion and tolerance – which the UAE is celebrating through 2019.
The UAE understands that collaboration and cooperation are imperative to achieving sustainable solutions. By coming together as one united world, our collective ideas, imagination and innovation can coalesce to meet the global goals. We owe it to our current planet and its people, as well as to our future generations.