Beyond2020 Initiative Lights Up Community in Beirut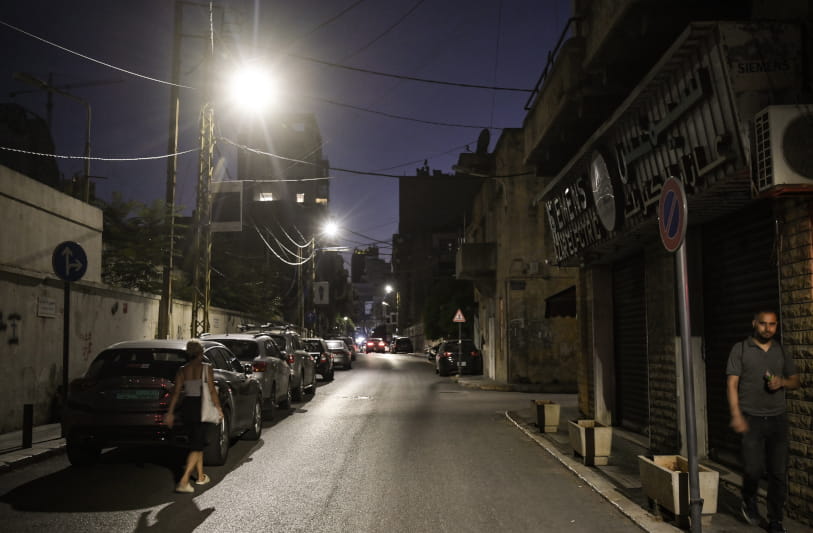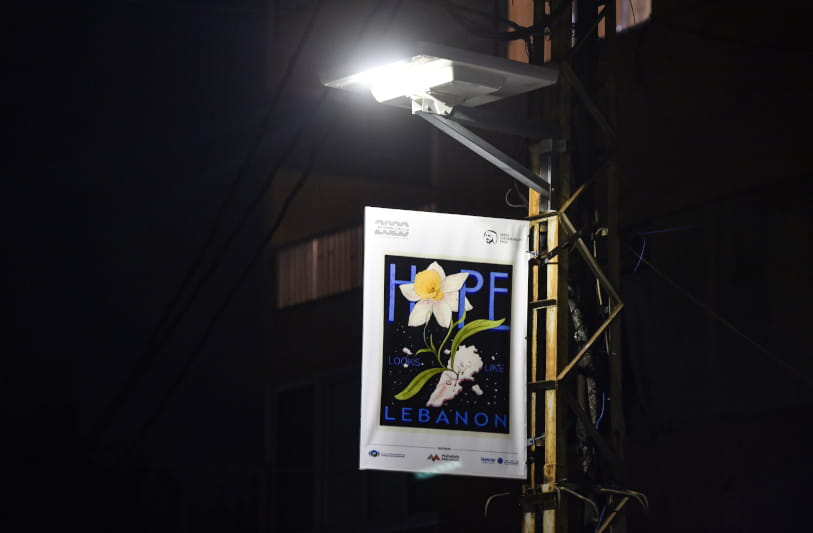 15 December 2022
Share article
• The global Initiative continues its humanitarian reach in the MENA Region through its latest deployment in Lebanon following successful projects in Egypt and Jordan
• Over 17,000 people in Lebanon now have access to sustainable street lighting
The Zayed Sustainability Prize's flagship platform for global outreach, Beyond2020, has facilitated the deployment of solar-powered streetlights in Beirut to promote security and increase the quality of life for thousands of Lebanese citizens who were impacted by the devasting Port of Beirut explosion in August 2020.
Forty high-powered LED solar streetlights were installed on Mar Mitr Street in the city centre of the Lebanese capital – an area severely impacted by the blast and home to a large residential and commercial community. The energy-efficient lights are expected to benefit more than 17,200 inhabitants, including over 50 shop keepers and 500 families.
The solar lights were developed and installed by Sunna Design, a leading France-based small- to medium-sized enterprise and the 2018 winner of the Zayed Sustainability Prize under the Energy category. The solar-powered streetlights commissioned by Beyond2020 will have truly life-changing impacts on the local community, allowing residents to work, travel, shop and socialise safely after dark, while contributing to Lebanon's reduced carbon emissions and sustainable development goals.
Commenting on the installation in Lebanon, Thomas Samuel, President of Sunna Design, said, "As a company specialising in the design and manufacturing of smart solar lighting solutions, we are proud to leverage our deep capabilities and strong partnerships to contribute to this deployment in Lebanon. This latest deployment, which comes at a time when Beirut is rebuilding vital public infrastructure, contributes to Lebanon's wider efforts to expand reliable clean energy access, and significantly relieves hardships suffered by the community."
The Beirut deployment is the third installation of Sunna Design solar lights in the MENA region. The Beyond2020 initiative partnered with Sunna Design to complete similar installations in a key public hospital and remote community in Jordan and Egypt, respectively.
Further transforming the neighbourhood, several of the solar streetlights in Beirut are adorned with visually appealing artwork created by a local artist that inspires and uplifts residents and visitors.
Beyond2020 brings together a leading number of partners, which include Abu Dhabi Fund for Development, Mubadala Energy and Masdar.
As part of the Beyond2020's impact to-date, a total of 13 deployments have been rolled out, including energy, health, water and food-related solutions in Nepal, Tanzania, Uganda, Jordan, Egypt, Cambodia, Madagascar, Indonesia, Bangladesh, the Philippines, Rwanda and Peru. In addition to Lebanon, another 7 countries have been identified as deployment grounds going forward.