What does it take to innovate?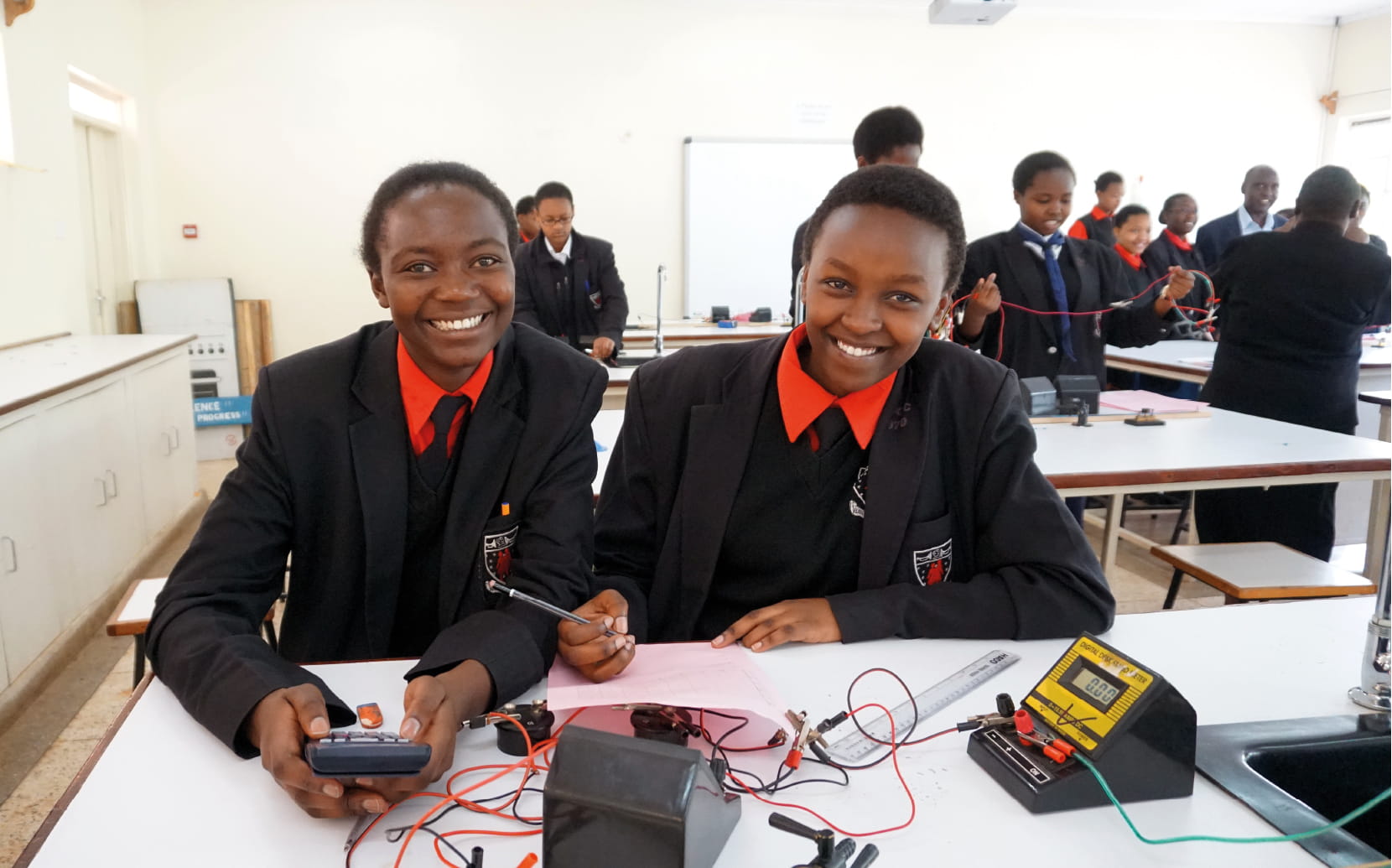 24 August 2019
Share article
By Starehe Girls Centre & School, Global High Schools winner 2017
One of the most important ingredients for innovation to flourish is the presence of an enabling environment and access to knowledge of other inspirational projects being pioneered by our peers around the world. While necessity is often cited as the "mother of invention", there is also a lot to be said for the power of collaborative thinking. By creating environments that allow young people to exchange their ideas, prototypes and projects, we can be encouraged and inspired to innovative – often in ways we may never have arrived at without bouncing ideas off others.
Motivation to improve is also a key element that drives innovation. In the school's experience, it was a need to help our school reduce the cost of a substantial annual electricity bill of US$35,000. Given Starehe is a charitable institution dependent upon donor support to offer full high school sponsorships to bright but financially-underprivileged girls, from across Kenya, we wanted to help reduce the cost of electricity and, in turn, have the savings channelled towards supporting at least 10 more girls, per year, achieving a high school education.
Recognised as winners of the Zayed Sustainability Prize (Global High Schools Category – Africa), in 2017, Starehe Girls Centre has been increasingly fortunate to foster such innovation and the environments that encourage students to develop ideas. At Starehe, the girls have a number of options including active participation in a variety of academic clubs, including those focused on science, mathematics, the environment, and so on. A Junior Achievers Club also allows students to engage creatively in leadership skills, which is, in itself, is an avenue for innovation.
As a result of these "think tanks," the school participates in the annual Kenya Science Congress and other subject-based symposiums where students are challenged to think outside the box and bring Science, Technology, Engineering, and Mathematics (STEM) solutions into real life scenarios.
The impact of technological innovation is not one that is lost on Kenya as it has embraced its moniker as the "Silicon Valley of Africa". However, in order to live up to such a title, there needs to be a steady stream of home-grown talent to support and maintain this accolade. This can only be realised through a dedicated and concerted from all areas of the private and public sectors, in an effort to ensure improved, equal and universal access to education. This is one of the key ambitions of the United Nations' Sustainable Development Goal #4 and is further highlighted by the theme of this year's International Youth Day (12th Aug) – "Transforming Education".
Now, while innovation may often spring from an individual or group of people – in a bottom-up approach – there is much to be said of a supportive top-down model; one that sees governments take an active role in encouraging the right environments for innovation to prosper. For high schools, in particular, there is a need to support projects initiated by the students through administrative and financial support. Governments can play a critical role in accelerating innovation in science and technology, through young people, by availing resources and technical expertise required to test, incubate, improve and scale up novel student projects.
As a school that has been very active on environmental conservation since its inception, the financial funding, received as winners of the Zayed Sustainability Prize, has enabled us to run our 'cool green campaign'. This initiative is aimed at creating awareness and to inspire more high school students, in Kenya, to contribute actively towards sustainable development. Essentially, we want to pass on the inspiration to innovate to others and this can only be a great way to accelerate the ideas process for the next generation of sustainability pioneers.