Voices of Sustainability sets course for two highly thought-provoking episodes this January & February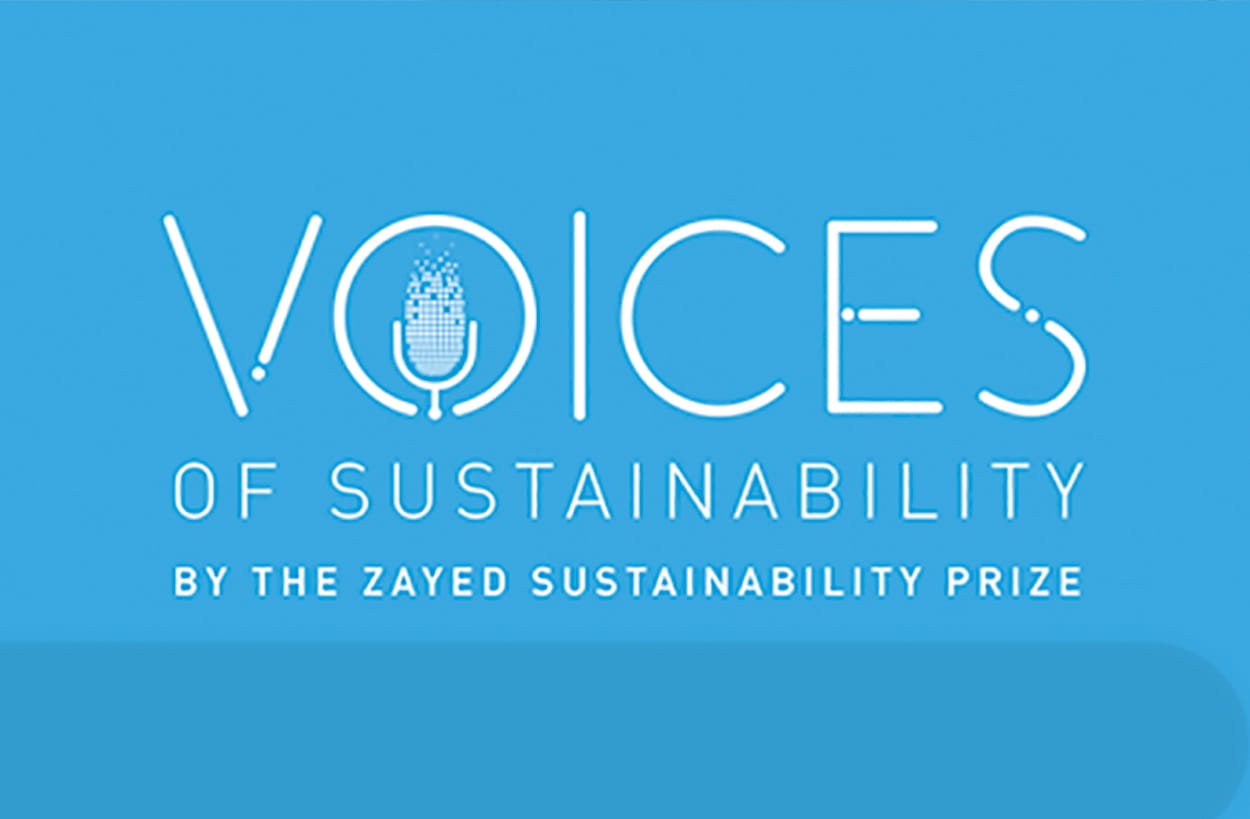 29 January 2022
Share article
With more than 1.2 million views worldwide to date, global viewers closely following the Zayed Sustainability Prize's Q&A-style virtual fireside chat series; 'Voices of Sustainability', are set for another thought provoking and engaging experience, as we prepare for the next two episodes of the webinar.
'Carbon Neutrality: The Road to Net-Zero'
Produced under the key theme of 'Carbon Neutrality: The Road to Net-Zero, the 9th episode of Voices of Sustainability, recently aired on Monday, 31 January 2022.
The episode featured clean energy experts and guest speakers; Adnan Amin, Laurence Tubiana, Rachel Kyte and David Sandalow. All participating panelists came from diverse and seasoned backgrounds in renewable energy, and sustainability more broadly, while sharing a common vison with the Prize through their commitment to accelerating change through impactful sustainable solutions.
Adnan Amin is Senior Fellow, Kennedy School, Harvard Universityand a Jury member of the Zayed Sustainability Prize. David Sandalow is an Inaugural Fellow at the Centre on Global Energy Policy and co-Director of the Energy and Environment Concentration, School of International and Public Affairs, Columbia University, in addition to a Selection Committee member. `
Furthermore, Rachel Kyte is a British academic serving as the Dean of The Fletcher School at Tufts University. Prior to joining Fletcher, Kyte served as special representative of the UN Secretary-General and Chief Executive Officer of Sustainable Energy for All (SEforALL). She was also the World Bank Group Vice President and Special Envoy for Climate Change, leading the run-up to the Paris Agreement.
Laurence Tubiana is a French economist, academic and diplomat and has served as France's Climate Change Ambassador and special representative for the 2015 COP21 Climate Change Conference in Paris.
To watch the full video, click here
'Gender Equality in the Decade of Action'
The next episode of Voices of Sustainability is scheduled to air on Wednesday 23 February 2022 at 4 pm GST, will be held under the theme of "Gender Equality in the Decade of Action".
Guest speakers include Mohammad Naciri, Regional Director of UN Women for Asia, and Pacific and Christine Lins, Executive Director, Global Women's Network for the Energy Transition (GWNET).
Mohammad Naciri is the Regional Director of UN Women for Asia and Pacific, and Representative in Thailand. He also served as the Regional Director of UN Women. Christine Lins enjoys a 20+ career committed to advancing the energy transition through renewables and energy efficiency particularly on future production and consumption.
The Voices of Sustainability episode will be moderated by Kristina Skierka - CEO, Power for All and will shed the spotlight on achieving and expediting progress towards the United Nations (UN) Sustainable Development (SDG) 5, that aims to achieve gender equality and empower all women and girls.
According to the UN, Gender inequalities are still deep-rooted in every society. Women suffer from lack of access to decent work and face occupational segregation and gender wage gaps. To this end, Voices of Sustainability seeks to utilise episode 10 to reaffirm the steps and insights needed to strengthen the vital role of women and the need for their full and equal participation and leadership in all areas of sustainable development.
Register to attend the webinar here