The key role of the Zayed Sustainability Prize in optimizing the commercial success of SMEs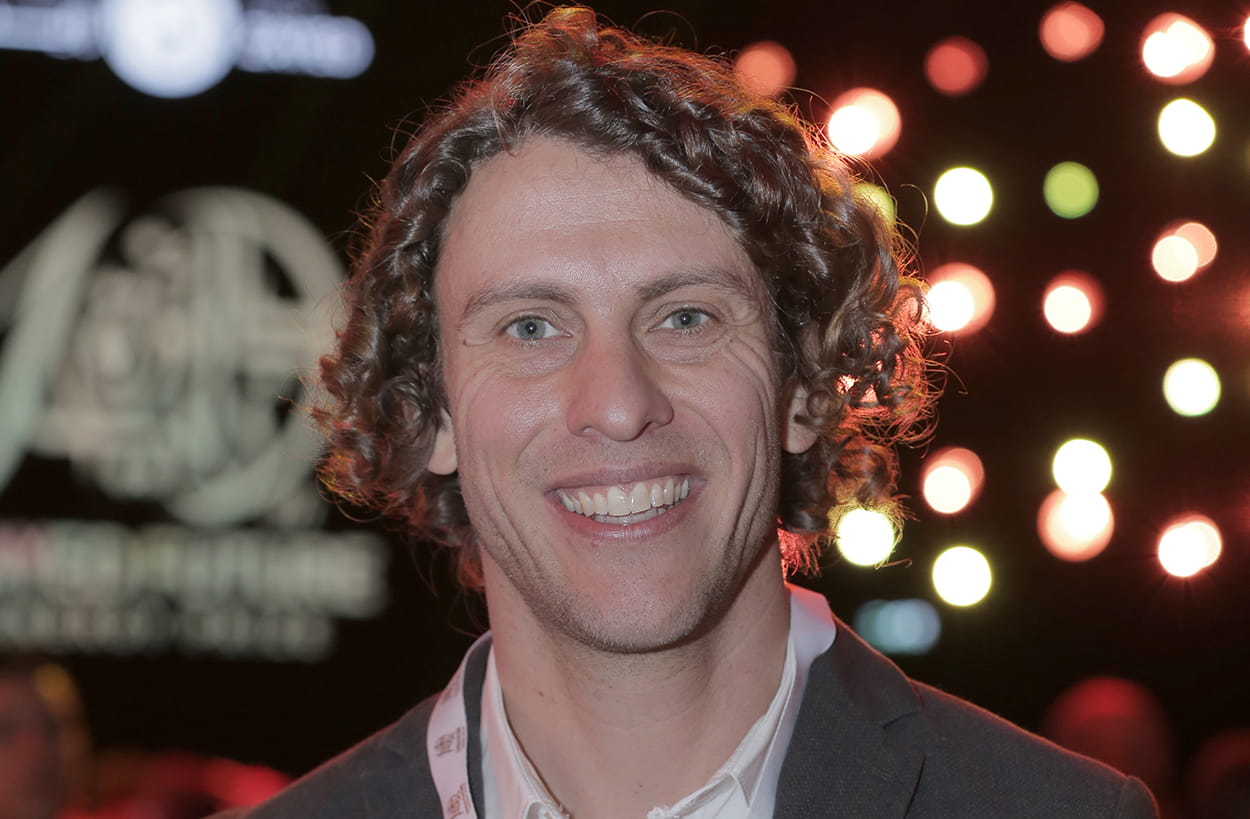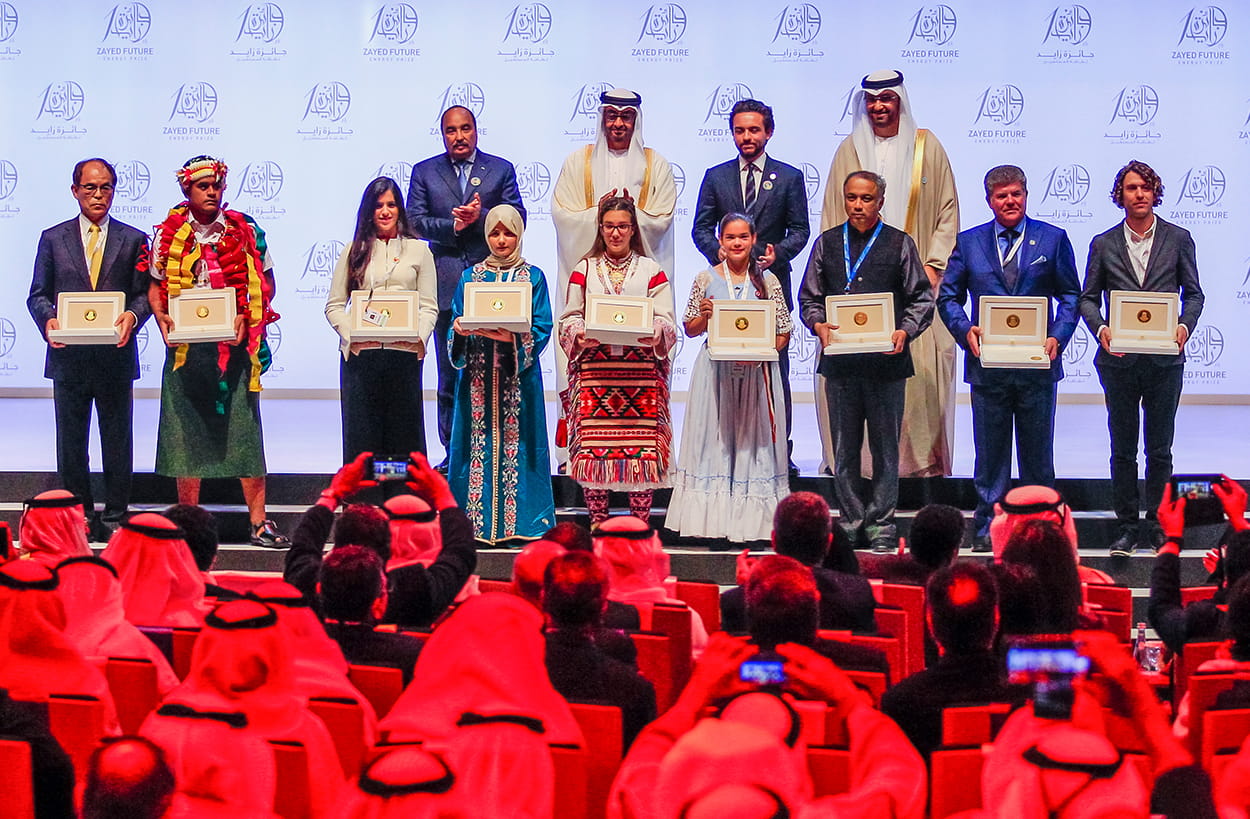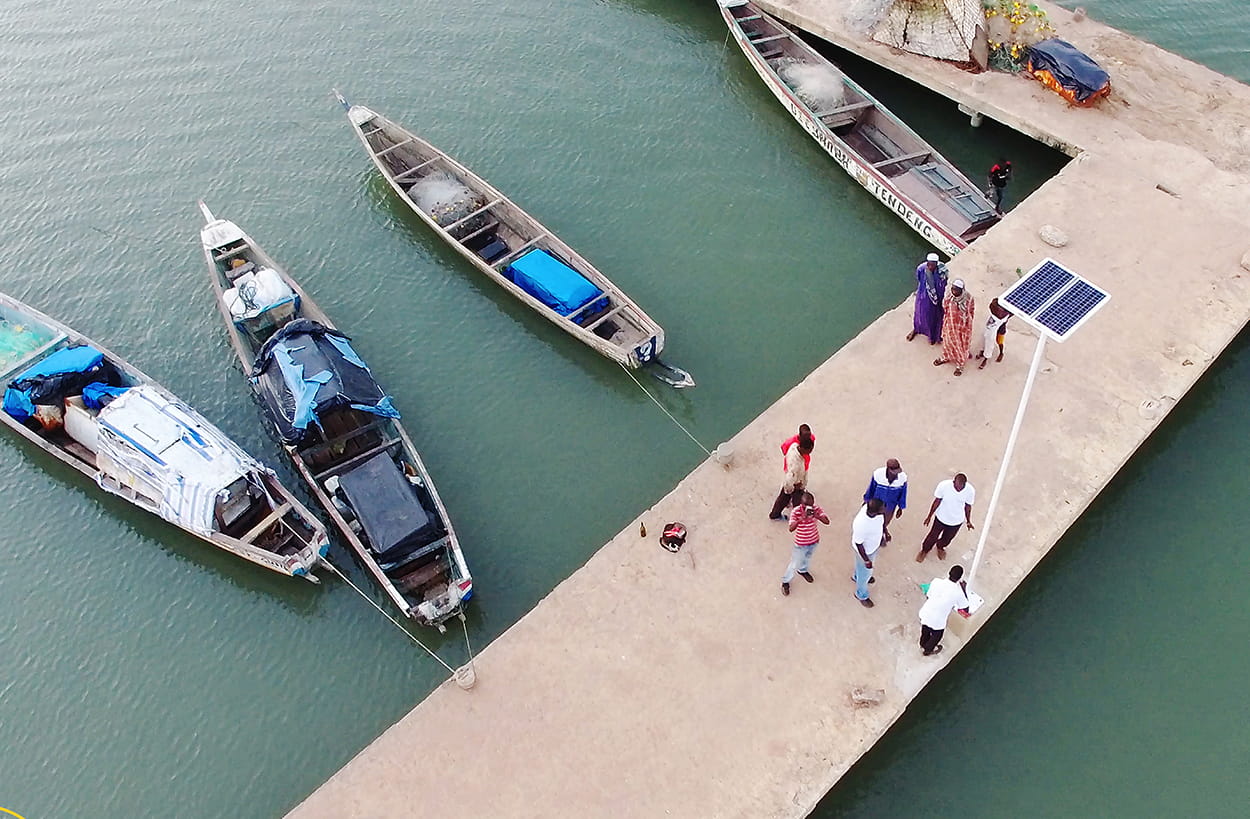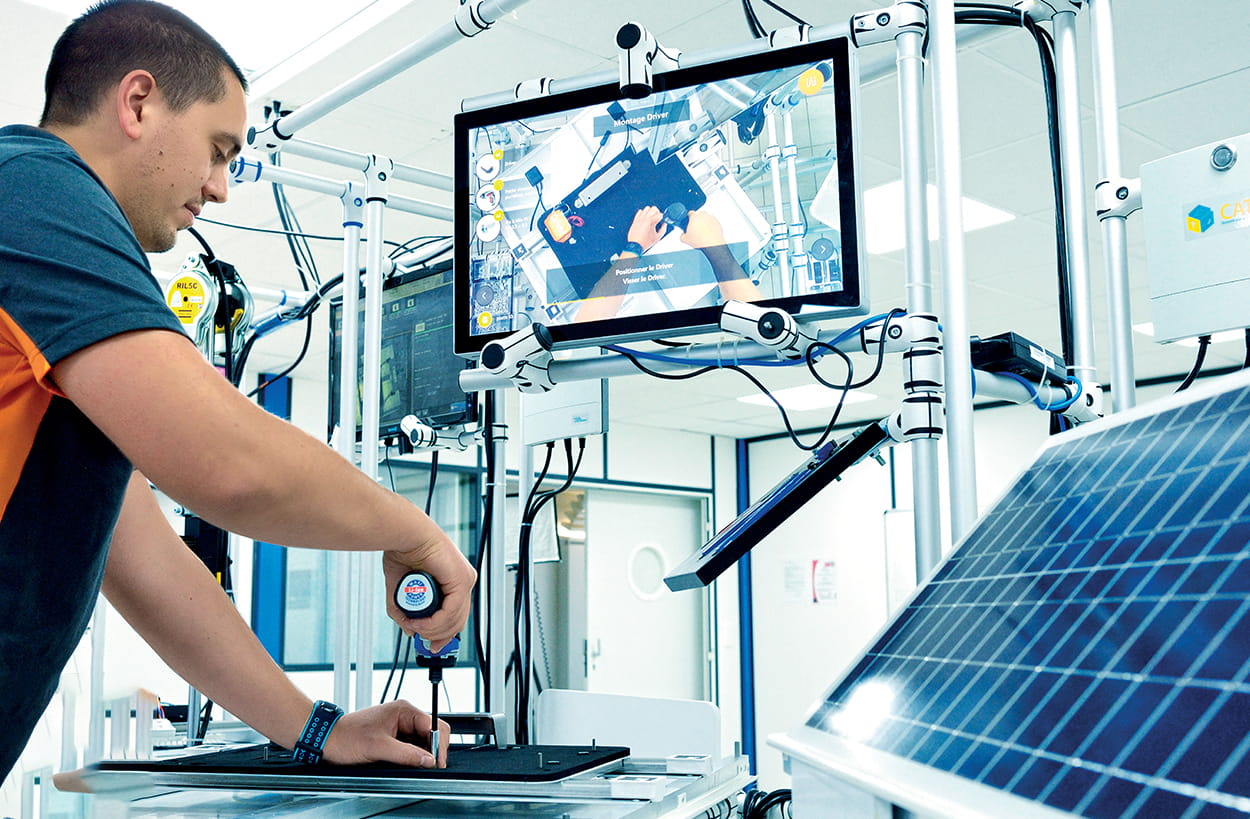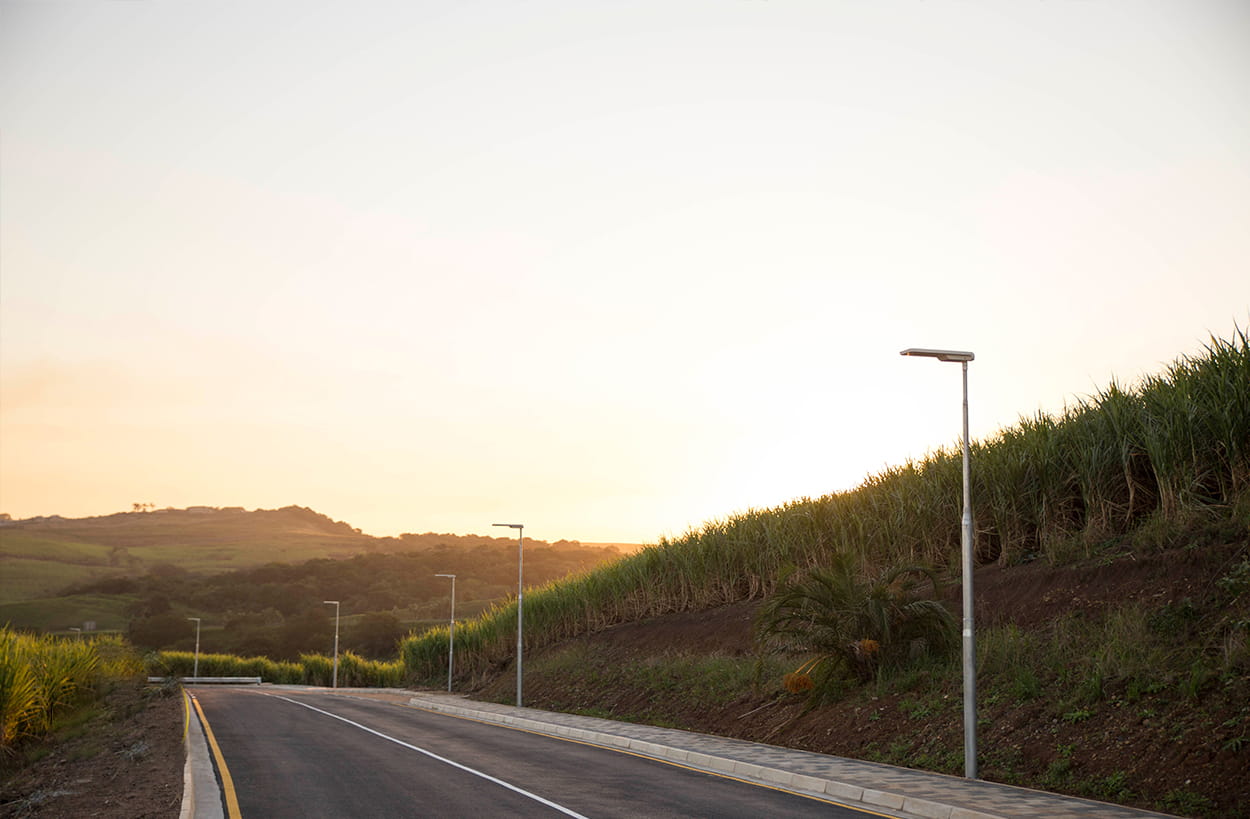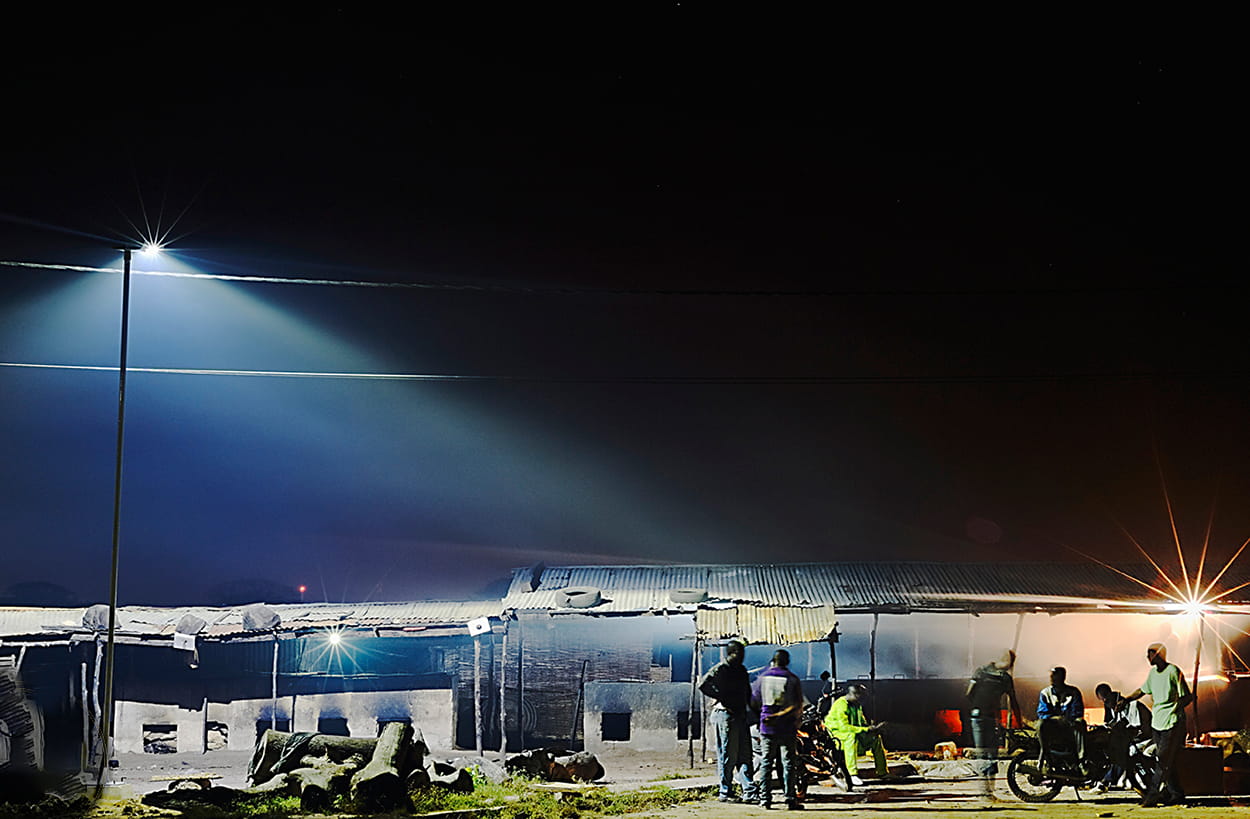 04 May 2020
Share article
Thomas Samuel
Founder & President of Sunna Design
1. As the recipient of the 2018 Zayed Sustainability, how did the prize elevate Sunna Design's brand equity and subsequent business growth as an SME in the emerging markets you operate in?
Winning the Prize in 2018 added notable value to Sunna Design's business as a whole, as we experienced several benefits across multiple streams. This includes our brand name becoming highly recognised in the field of smart solar technology and lighting, establishing a host of new strategic partnerships, the expansion of our client base, and the reinforcement of our shareholder's confidence in the company.
2. What markets have you expanded into since winning the Prize, and how did it affect your focus on adaptive solutions that cater to emerging market environments?
We are proud to say that we have successfully executed a number of significant high-impact projects in support of vulnerable communities in countries such as Cameroon and Gabon in West Africa.
Sunna Design supported a large-scale humanitarian relief project for refugees which was led by the UNHCR and the leading NGO; Solidarité International in Cameroon, a country with tens of thousands of people who fled the war that has been raging in the Central African Republic for several years.
All parties worked on meeting the basic needs of the camp's inhabitants by developing sustainable solutions for water access and sanitation infrastructure, in addition to lighting the refugee camp with robust and powerful solar streetlights to improve the safety of its inhabitants. Sunna Design deployed its autonomous solar photovoltaic streetlights to secure two villages and the Gado refugee camp, which is home to 25,000 people.
Similarly, our other project in Gabon was also impactful in breadth and scope.
In support of the country's pressing electricity supply deficit and the Gabonese government's ambitious energy development program, particularly in remote areas, the technical committee in charge of the national project selected Sunna Design's 'iSSL Maxi' solar street lamps for their durability, heat resistance and rapid installation, allowing all identified priority areas (areas without public lighting and low voltage circuits) to be covered as quickly as possible. The master government project aims not only to reduce the rate of insecurity in the hinterland, but also to boost commercial and industrial activity in these remote areas of Gabon.
Furthermore, Sunna Design managed to expand its business into mature markets, and our recent acquisition of the US-based Sol company; North America's leading solar lighting provider, is a great example of our growth and increased competitive advantage, in the two years that followed the Zayed Sustainability Prize.
3. How has the Prize supported your vision to mass deploy smart solar solutions, fully connected and powered by renewable energy, to build tomorrow's cities, territories and rural environments sustainably?
The main pillars and long-term objectives of pursuing and realizing Sunna Design's vision have undoubtedly been expedited, thanks to the positive leverage and implications of the Prize on our business, on an overarching level.
A key example of this is our role in supporting the Abu Dhabi-based Masdar City; one of the world's leading sustainable projects, that is today, a burgeoning reality, and their solar equipment needs go beyond lighting. To this end, Sunna Design leverages its technology, innovation and forward-thinking to address new market-specific smart city applications.
Upon receiving the Prize in 2018, what was the impact on Sunna Design's benchmarking against entities that you competed with in terms of innovation, diversity, growth, customer support, investment in people and strategic thinking.
In addition to the solidification of our brand name and the strong growth that we have been witnessing, Sunna Design gained a significant edge against the competition, both in terms of technology leadership, and the impact of our projects in various parts of the developing world.
4. Sunna Design prides itself for its mastery of technologies for solar energy generation, storage and management; of digital, and most importantly the effective integration within high quality 'Plug and Play' industrial applications, how did the Prize support the diversification of your solutions portfolio/supply chain, and in what way?
Overall, the Prize has contributed to our ability to diversify, optimize and deploy our solutions to cater to both developing and mature markets. This includes a series of customized solar engines to power various smart city applications through advanced integrated features, such as street lighting, smart traffic management and environmental sensors.
A key example of this is our 'L-Series' platform, which regulates and optimizes a range of capabilities for high-power applications such as main roads, enabling us to branch out and adapt to mature markets in the US and GCC region.
Thanks to the Zayed Sustainability Prize, Sunna Design was also able to industrialize its core technology to serve other market verticals, with the same guiding mission to improve people's lives through solar technology. Today, Sunna technologies are also able to power and connect urban furniture, security, and telecom applications.

5. Tell us about your 'Pay-as-you-go NanoGrid', and what impact has it had on households and broader communities?
Sunna Design scaled and grew this project by expanding our product line to include 'MOON', a platform which combines energy access with digital and financial inclusion through a three-piece package, consisting of a solar home system, a smartphone compatible with local needs, and a mobile money app allowing pay-as-you-go payments, and a first step toward mobile banking for many off-grid communities.
Today, 'MOON' operates as a separate entity, serving 4,000 rural customers in Senegal. This move aims to address distribution challenges and the millions of households in sub-Saharan Africa who lack access to electricity, as Pay-as-you-go solar is a clean and affordable solution. In 2020, 'MOON' also won a tender in Togo to supply electricity to 150,000 rural households in the most remote villages of the country by 2024.
6. You have successfully filed 14 patents for breakthrough innovations, giving you a leading sector position in this space, how much did the Prize fund contribute to this achievement and your ability to remain creative and original?
The Prize enabled us to continue our R&D towards more powerful and connected solutions, including smart city applications like 'Solar Wifi Hotspots', 'Solar CCTV cameras' and 'Solar Climatic Sensors', amongst others.
7. How did the Prize enable you to grow and subsequently deploy your differentiating battery technology that combines smart in-built electronics?
Winning the Prize opened doors for us to get in contact with local municipalities in some parts of the world, and after two years of optimizing the right solution from all aspects (lighting levels, maintenance cost, autonomy, durability), we succeeded with the first significant pilot project deployment in Abu Dhabi's city streets.
8. What was the effect of the Prize on Sunna Design's ability to form strategic international partnerships and ventures, particularly your recent acquisition of North America's leading solar lighting provider SOL Inc?
The increased credibility that the Prize provided helped Sunna Design attract and subsequently acquire Sol in March of this year, an important move which visibly strengthened our position in our core market of solar lighting, and further accelerated our growth in mature markets, while benefiting from the leading company's pioneering status in terms of solar lighting, IoT and support services.
We consider Sol becoming part of Sunna Design a solid acknowledgement of our common values, impact, and commitment to applying the best international standards and practices to our business and industry.
The market for stand-alone solar solutions is currently valued at more than $6 billion and is expected to grow at a CAGR of over 22% through to 2025, driven by the rapid expansion of renewable energy and the growing demand for resilient and off-grid solutions.
With this acquisition, Sunna Design now offers the most comprehensive and competitive portfolio of products and services on the market, supported by a scalable supervision platform. The agility of deploying all-in-one solutions combined with the flexibility of modular systems means the company is now able to meet greater sizing and power range requirements, thus supporting all customers and partners on a greater variety of projects.
9. Sunna Design is a contributor to the Zayed Sustainability Prize's 20by2020 initiative with upcoming deployments of solar solutions in Egypt and Jordan, which are a testament to your ability to branch out and support large global humanitarian drives….provide us with your thoughts on this, and what other similar collaborative efforts have you been involved in, since winning the Prize two years ago?
We were very keen on supporting the 20by2020 initiative as soon as we heard about its impact on the well-being of humans, and the project also creates a natural synergy with our corporate values and objectives.
We spared no efforts in providing our full support to the Zayed Sustainability Prize by assessing, supplying, and managing our project in this initiative to ultimately see the smiles on people's faces when we complete our deployments in Egypt and Jordan. Moreover, we strongly believe that that these types of initiatives should be repeated and sustained.
10. The 'Light for the Rohingyas' project in Bangladesh (in collaboration with Electricians Without Borders, another Prize winner) was a resounding success, providing critical lighting to nearly 700,000 refugees, how has the Prize supported your ability to contribute to large scale initiatives such as this, and also expand into an educational component for the communities you serve?
Yes, we are very proud that we were able to contribute to such as important humanitarian project in partnership with Electricians Without Borders and other leading international bodies.
The "Light for the Rohingyas" project aimed at supporting the more than one million displaced Rohingya refugees in the Cox's Bazar region of southern Bangladesh, who live in overcrowded camps and have to survive in alarming health and social conditions, including major water, hygiene and sanitation challenges.
Through collaborative efforts, we contributed to improving the living conditions and safety of refugees in the Ghumdhum and Balukhali camps by strengthening local skills to install and maintain sustainable electrical equipment, as the initiative focused on the transfer of skills. While it is essential to be able to quickly secure the camps and improve living conditions, it is also essential to be able to support the beneficiaries towards greater autonomy and make their actions sustainable, by allowing the electrification of sensitive areas to be carried out by the beneficiaries themselves.

11. A year after winning the Prize, Sunna Design partnered with Masdar City in Abu Dhabi, to conduct a 12-month pilot scheme for its "iSSL Maxi 4" solar streetlights for weather endurance monitoring….can you tell us about this project, any interesting insights, and the results that you've seen so far? (Since it was designed to further demonstrate confidence in your solution's long-term performance and durability).
After we won the Prize in 2018, we noticed that all past solar deployments in Masdar City were using an old technology which is not the best fit for the harsh, dusty and hot weather environment in the UAE and broader GCC region, so we proposed to install a pilot project to demonstrate our robust solar light technology (iSSL Maxi 4). It has been closely monitored for nearly the last 16 months, and even though it has not been cleaned even once, the Maxi4s have been demonstrating exceptional results and effectively supporting the lighting needs of Masdar City.
12. Overall, can you sum up in the impact your solutions have had on vulnerable communities around the world, by providing critical lighting through the tens of thousands of devices that you've deployed?
Today, Sunna Design has an installation base of more than 100,000 products worldwide, lighting up 10 million lives every night, while providing strong social and economic benefits to various communities around the world from Asia to Africa, and beyond.
13. In brief terms, how does Sunna Design view the future of low-cost solar energy for communities around the world?
As we look at the overall global economic situation and oil prices, we see vast interest in permanent energy sources and a green future, especially in countries that benefit from a good amount of solar radiation.
14. Any advice to prospective applicants from your industry peers across SMEs for the 2021 Zayed Sustainability Prize cycle, which is currently underway?
Focus on effective, feasible and long-term impact for underserved communities.
15. Finally, how is Sunna Design adapting its business strategy and in-country deployments in light of the current COVID-19 pandemic, and what learnings and insights can you offer to your industry peers in this regard?
Sunna Design is taking all necessary best practice safety measures on an organizational and project-level, as the health of the Sunna family is our number one priority, while also maintaining strong performance to continually ensure our client's satisfaction. We are currently applying the 'work from home' strategy for most of our departments, and we advise everyone to stay home and stay safe. Eventually, we are hoping that this crisis will reinforce global environmental concerns that could benefit from clean solutions.