18,000 Filipinos enjoy improved water access through the latest Beyond2020 deployment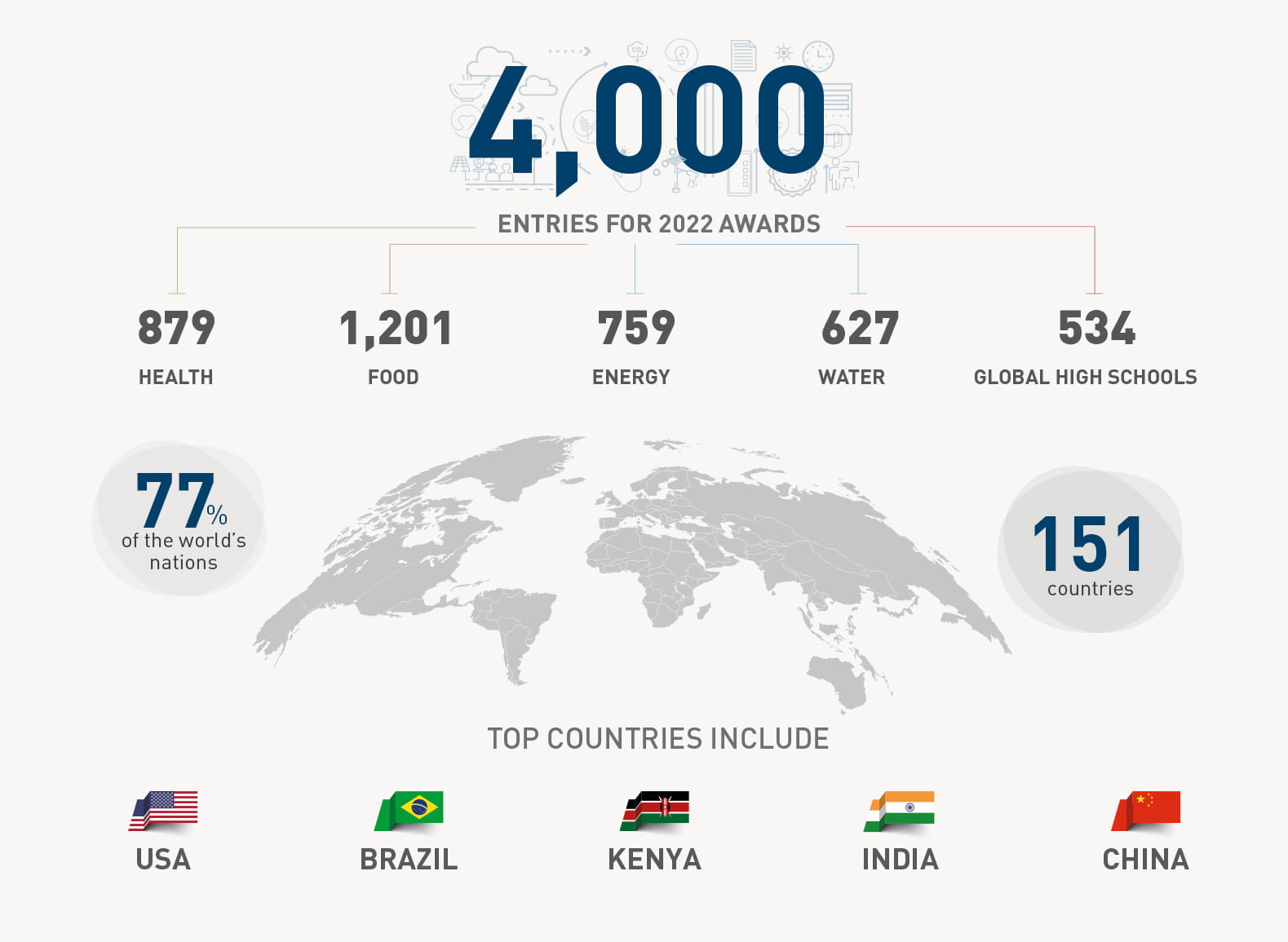 29 September 2021
Share article
The Zayed Sustainability Prize's flagship platform for global outreach, Beyond2020, continues to engage vulnerable communities, the world over, as it provides tech for good and critical solutions aligned with UN SDGs to foster development that is inclusive and sustainable.
Guided by the timeless sustainability and humanitarian values of the late founding father of the UAE, Sheikh Zayed, the pioneering initiative oversees the deployment of sustainable solutions by technology providers, who are previous winners and finalists of the Prize. The initiative addresses some of the world's most pressing sustainable development challenges, providing quality healthcare, nutritious food, essential energy, and access to safe water for drinking and sanitation.
This August, Beyond2020 returned to Southeast Asia following sustainable projects in Indonesia and Cambodia. The deployment is uplifting the lives of 18,000 people in rural Philippines by enhancing water access and reducing water costs by 85%.
Hydraulic ram pumps, developed by the Alternative Indigenous Development Foundation, Inc. (AIDFI), the 2020 Zayed Sustainability Prize finalist in the 'Water' category, are being used to impact 3,000 residents in the village of Cabagnaan in the Province of Negros Occidental and 15,000 people in 14 villages across Altavista in the Province of Leyte.
Notably, the communities of Cabagnaan and Altavista, that are located on different islands, share the same challenges, whereby water is not available and has to be fetched from a source located further downhill from the community, causing daily financial and physical constraints and burdens.
The innovative technology, which dates back to more than 240 years, brings water uphill without the use of electricity or fuel and the emission of harmful gasses.
Today, this revived carbon-neutral solution is supplying clean water for drinking and sanitation, while also offering residents the opportunity to improve or pursue water-related livelihoods such as vegetable gardens, aquaculture, and livestock breeding. To reduce financial burdens posed by the high cost of water and tackle other associated issues faced by targeted communities, AIDFI, the 2020 Zayed Sustainability Prize finalist under the 'Water' category, introduced a solution that pumps water from a low lying source such as a spring, stream, or river to a higher elevations without the need for electricity or fuel. It utilises the energy contained in falling (free flowing) water and pumps water 24/7, and without the emission of harmful gasses.
As Beyond2020 rolled out its project on the ground, residents were very welcoming and excited about the much-needed water supply in their community.

For example, Joefanny Peras, a resident of La Castellana, Negros Occidental was taught to wake up early at the young age of six and do households chores like cooking in the morning. Peras remembers her younger days and says: "My childhood friends and I had to fetch water from a river called Tarog Dako, which was a kilometer away across a timberland to do our daily household chores. We did laundry and took a batch there while carrying gallons of water and rode on a carabao cart (a traditional mode of transport), just to relieve the weight of the water we were carrying."

Prior to the ram pumps installation, Peras, who is now a mother, was still in charge of securing water for her family and says: "We would even spend a whole day just to secure water, which my husband and I would usually do so that our children can concentrate on their schooling. I don't want my children to experience the hardships and sacrifices that I had to endure in life. It is much better not to be able to eat rice in a day than to have no water."

Peras, who previously spent 23.5 USD on water containers, laundry, and gas to obtain water each week, now spends only 1.50 USD for all her family's water needs.

Peras has seen phenomenal transformations in her community and personal lifestyle since the installation of the pumps, easing her everyday life and improving her family's economic situation. She is currently considering raising some livestock near their house.

Evelyn Lacson, who is an official in the Cabagnaan Municipality, recounted how insufficient and unreliable water supply that that is located several kilometers away forced people to wait in line for hours to get two containers of water. Lacson added that some people pay $0.20 per container to obtain water from surrounding areas, which is a large portion of their daily budget, making water the largest household expense for some families, outside of food.

Lacson said, "Thanks to the Beyond2020 initiative, people now share a reliable and sustainable water supply in their community and are very grateful. On behalf of the community, I would like to express my sincere thanks to all who made this deployment possible, and the effort will always be cherished within our hearts."